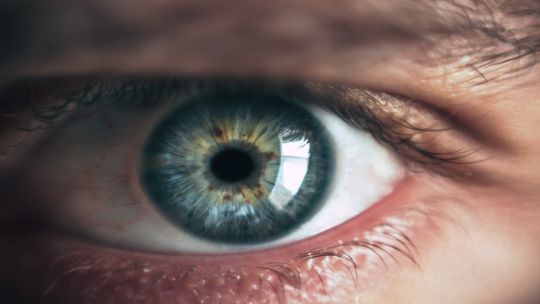 He glaucoma is a degenerative disease of the optic nerve that leads to irreversible blindness if not treated in time. The most frequently associated risk factor is elevated intraocular pressure. And the treatment is based on reducing this elevated pressure to figures that do not continue to damage the optic nerve, in order to stop visual loss.
5 Myths and truths about glaucoma
• "I only have to go to the eye doctor if I have headaches or see badly"
This is false. Although ophthalmology consultation is highly recommended in these situations, those over 45 years of age should have annual or biennial check-ups. Among various diseases, glaucoma has no symptoms or, if it does, they are hardly recognized by patients and occur at a low rate.
The complete ophthalmological examination can diagnose glaucoma, any retinal situation that needs specific treatment will show vascular alterations that point to arterial hypertension or diabetes. In addition, one must prescribe correct diopter of the glasses to read, watch TV or drive.
Glaucoma is more common in people over 45 and 50 years and its early diagnosis is essential to avoid irreversible visual loss.
• "If I have glaucoma surgery, I will recover the vision that I lost"
This is false Visual loss in glaucoma is due to death of optic nerve fibersand, until now, we don't know how to recover those dead fibers.
Glaucoma treatment, both medical and surgical, may decrease and even stop the progression of this visual loss, but not recover vision. It is essential to be able to change the course of glaucoma so that you do not lose more vision, and keep that pressure within safe limits. Lost vision is like a scar that will remind us of the importance of continuing with the necessary treatment and frequent check-ups.
• The drops they gave me to treat glaucoma are for life.
This is true. High intraocular pressure is the most frequent and most important risk factor for glaucoma. If we can lower the eye pressure to figures that are healthy for the optic nerve, we can stabilize the glaucoma and not lose more vision.
Visual loss in glaucoma is due to death of optic nerve fibers
Usually drops prescribed in glaucoma lower intraocular pressure. If we keep this pressure low and safe for the eye, we can not lose vision. And if we achieve this with drops, we must place these drops until our last day. It is important to place the drops as indicated by the treating physician, either 1 or 2 times a day at logical times for each person.
• Glaucoma controls must be frequent and with specific studies.
This is true. Once the glaucoma has been diagnosed and treated with drops, we must carry out controls with a certain frequency to control the Intraocular pressure achieved, that it remains low within the parameters sought by the ophthalmologist, who will also investigate the appearance of possible effects of the medication.
Keeping eye pressure low is essential to not lose vision
We must also carry out studies to control the evolution of optic nerve damage. We control the nerve anatomically through the fundus and optical tomography coherent, non-invasive study, which in a short time provides us with very precise data on the state of the nerve.
And we also study how the optic nerve works through the visual field, something for which the collaboration of the patient is needed so that he responds when he sees or does not see certain lights projected into the eye.
With both studies we can know the state of the nerve and compare it over time to assess the evolution. At the beginning of the disease we repeat these studies a little more frequently, but once we know that the glaucoma is controlled, they are generally repeated annually.
• Glaucoma treatment is only with drops.
This is false. Although we usually start treatment with drops or eye drops, we can also treat glaucoma surgically. And within surgeries we can use different techniques with different lasers or conventional surgery.
The important is achieve low enough intraocular pressures so that the optic nerve does not suffer. And that the patient feels comfortable and maintains his quality of life in the best possible way.
Luckily at the moment we have a wide variety of treatments to stop the loss of vision, according to each patient, always checking that the evolution is adequate. Obviously there are situations or types of glaucoma that need some specific treatment.
There are people who have very high blood pressure figures when diagnosed and need primary surgery. There are glaucomas that we know have better control with a specific technique and it is best to do what is necessary.
Luckily, the investigations continue to bear fruit and we can continue to have different treatments for different situations. This results in better control of the disease with more comfortable patients. And, of course, there will be patients who need some combination of treatments, whatever is necessary to be able to control the disease and prevent blindness.
* Ophthalmologist MN 67724
Staff doctor at Hospital Durand, Ophthalmology Unit.
Founder and former president of the Argentine Glaucoma Association (ASAG).





Source link