The workers of Transporte La Perlita decided in the early hours of this Wednesday, April 12 suspend services before a new attack on a driver. The bus driver was attacked after midnight by two people who got on the 23, which covers the route from Moreno to Cuartel V and vice versa.
The assailants got on Route 24, three blocks from the local police station and upon reaching the Derqui roundabout they assaulted him. They took off his shoes and before going down they hit him on the head with a revolver.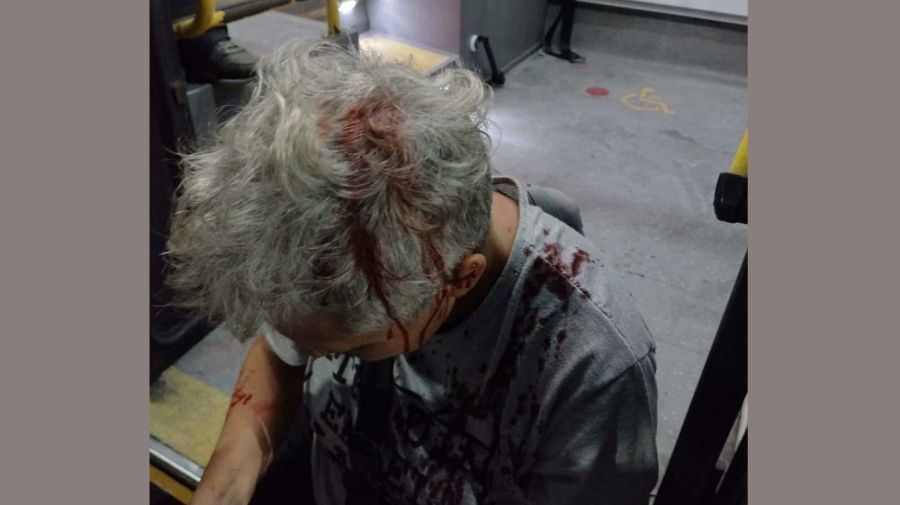 Faced with this circumstance, the company employee delegates decided to keep all the units in the sheds and cut all routes.
The lines affected by the force measurement are the following: 288, 311, 312, 329, 422, 500 y 501.
"The compañero is fine because they already gave him the first attention, but who takes away the scare?" lamented a worker delegate in dialogue with LN+. The delegate added that his colleague did not resist.
They paid for their trip to Turkey and Egypt but at the airport they realized they had been scammed: there are 200 victims
For its part, the company La Perlita issued a statement in which it indicated "temporarily, services are reduced" due to the workers' protest.
Apedrean to a colectivo de Atlántida
Two nights ago a group of line 57 He was stoned with the intention of robbery when he was driving along Camino del Buen Ayre, at the height of José León Suárez and this morning, it happened again, but this time on Route 7 at General Rodríguez.
23 Metropol lines continue to be unemployed
The Metropol bus company reported that, as of the first minute of this Wednesday, April 12, 23 of its bus lines will be totally unemployed, as a protest for the non-compliance with a judicial measure by the Ministry of Transportation of the Nation.
The measure arranged will be aggravated, since this Tuesday the strike covered only six of its lines and the progressive reduction of another nine. On this occasion, there will be 23 who will join an absolute strike, several of them traveling between La Plata and the Autonomous City of Buenos Aires.
"We inform the total interruption of service in the lines 65, 90, 151, 176, 194, 195, 228, 237, 276, 310, 322, 326, 327, 336, 365, 386, 392, 448, 503, 504, 507, 510 and 670 from midnight on Wednesday, April 12, due to a lack of basic inputs to operate, due to the continuous non-compliance of the Ministry of Transportation of the Nation to a judicial measure favorable to Metropol," the company said on its Twitter account.
RB/ff




Source link