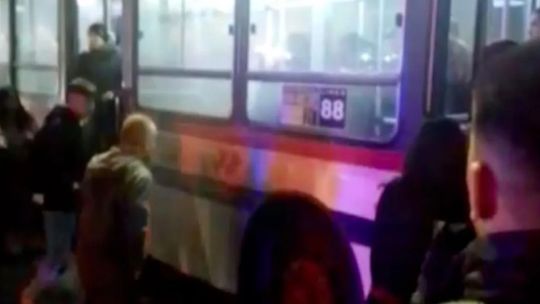 An agent of the Federal Penitentiary Service began shouting above a bus on line 88 in the Buenos Aires town of Isidro Casanova. After the screams he fired several times with his service weapon and shot an 18-year-old youth in the back and one of his legs.
The agent was identified as Hugo Rolando Robledo, 42 years old, who was reduced by the passengers. After being detained, the Justice ruled that the agent I was drunk.
The driver managed to stop the bus in the middle of the shots and He notified a police mobile that was in the area.
The 18-year-old is out of danger thanks to the fact that the impacts on his back were retained by his backpack. Meanwhile, he is recovering from the impact on his leg without major complications.
Musical agenda: these are the most important shows of the final stretch of February
The case was in charge of the prosecutor Analía Córdobaof the Functional Instruction Unit No. 11 of La Matanza, which will investigate the agent in the next few hours for the crime of attempted murder.




Source link