The french secretary of state, Marlene Schiappaappeared posing on the cover of the Playboy magazine and caused quite a stir in a France plunged into conflict due to the reforms of the pension laws. when the prime minister Élisabeth Borne found out the news considered the interview "not at all appropriate" of the official with the erotic magazine.
So far, only the cover of the magazine is known, which will be released on April 8. In it, Schiappa poses in a tight-fitting white dress with a sensual attitude, but there are no nudity scenes. However, as the country is not having a good time, any frivolous or controversial attitude can trigger a great conflict.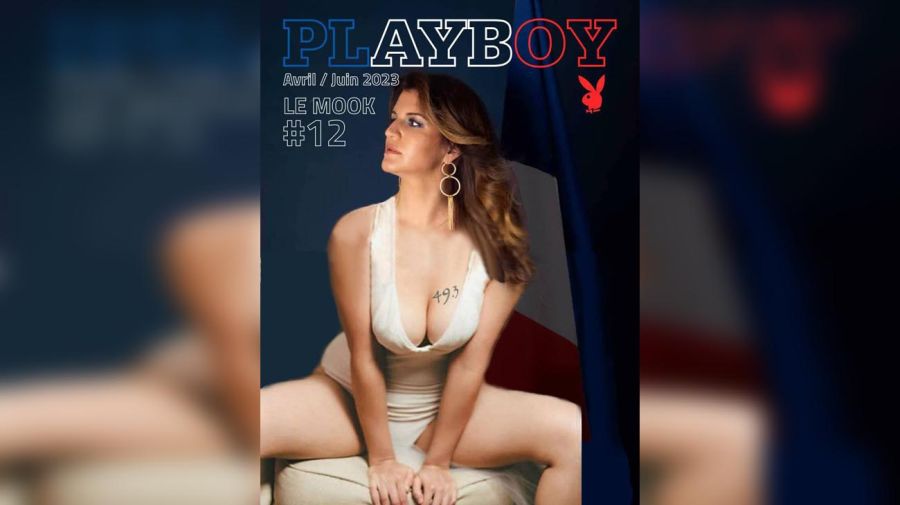 Schiappa, 40 years old and responsible for the Social and Solidarity Economy and Associative Life, offered the magazine an interview in which, according to reports, talk about feminism, policy and literature. She will be the first French politician to appear on the cover of the emblematic erotic magazine.
To justify his decision, Schiappa maintained on Twitter that "ddefending the right of women to dispose of their own body is done always and everywhere. In France, women are free."
According to what the editor of the magazine explained to RFI, Schiappa is the policy "most compatible with 'Playboy'because it is committed to women's rights and understood that Playboy is no longer a publication for old chauvinists, but can be an instrument of the feminist cause".
Mass protests in France
In France there are massive protests against the change in the pension law. The general minimum retirement agen will rise from 62 to 64 years, some public sector workers will lose privileges and there will be an accelerated increase in the number of years of work required to access a full pension. In this context, Schiappa's decision is seen as a provocation.
The MEP Manon Aubryfrom the left-wing party La Francia Insumisa, said in statements to Paris Match that it was "a feminist provocation, for giving an interview to talk about feminism in a medium that has broadcast macho clichés, and a provocation at the social level, in full mobilization for pensions". The one from Labor, Olivier Dussopt, who appeared in the magazine Têtu, oriented to the LGTBI collective, and Macron, who gave an interview to the children's magazine Pif Gadget, were also questioned.
"We are in the middle of a social crisis (…) and I have the impression that there is a smoke screen between Têtu, Pif Gadget and Playboy," he lamented on the chain BFM TV ecofeminist congresswoman Sandrine Rousseau. "France derails"said left-wing leader Jean-Luc Mélenchon.




Source link