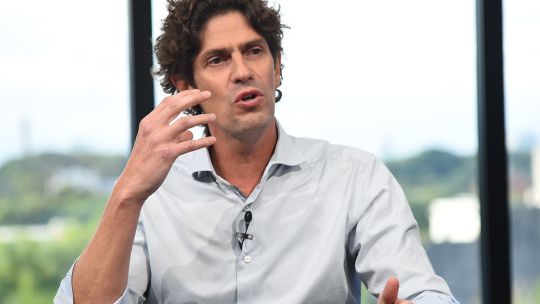 Despite Mauricio Macri y Horacio Rodriguez Larreta began to make "small gestures" to define more and more the assembly of the PRO Facing the elections, the internal one in the City of Buenos Aires, the bastion of space, is far from having a horizon: Macri subscribes to the candidacy of his cousin Jorge, while Larreta recognizes that there must be only one candidate who competes for the PRO in the PASO but has two of his ministers who do not give up their candidacies (Soledad Acuna y Fernan Quiros) and above is shown together in runs with the radical Martin Lousteaualso aspirant to the succession.
The news is that now a survey by the consultant Solmoirago commissioned by the head of the Buenos Aires government set off the alarms of Macri and the tandem of the "hawks", when they saw that Lousteau has a greater intention to vote than the rest, with 19.4%. He is followed by Jorge Macri (17.1%), and very close by Fernán Quirós (15.8%).from whom they expect an urgent discharge so as not to further hinder the plans for the former mayor of Vicente López.
This is a novel study, since instead of using the typical online or telephone survey, they took 400 face-to-face cases to measure in the City.
Survey: Mauricio Macri's loss benefits Patricia Bullrich and harms Cristina Kirchner
Also, in that district, Fernán Quirós is presented as the leader with the best image, with 49.8% positive image, followed by Jorge Macri, with 43.3%. With which, the minister's roof also scares Macri's army.
In a probable STEP scenario, the sum of the possible candidates for Head of Government ranks first Together for Change, with 55.3% of intention to vote, and secondly to the Front of All, with 20.9%.
Horacio Rodríguez Larreta, the most voted in a STEP
Regarding the 2023 presidential elections, Together for Change appears as the most elected force, with 39.4% of voting intentions, followed by the Frente de Todos, with 19.2%. With 16.4% of intention to vote, the Libertarians / Liberals are in third place.
Survey: Rodríguez Larreta would be the only one who would beat FdT in a second round
In a probable STEP scenario, the sum of the possible candidates of Together for Change makes this space grow in voting intention, reaching 42.2%. Second place goes to Libertarians/Liberals, with 18.1%.
According to the PASO scenario proposed in this survey, Horacio Rodríguez Larreta is the candidate with the most votes, with 23.4% of voting intentions, followed by Javier Milei, with 18.1%.
JD / ds




Source link