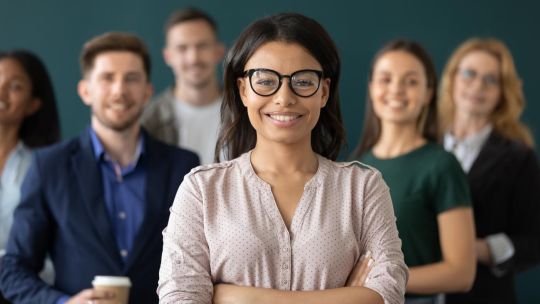 Moving during the first 3 months in a position of high executive responsibility, adapting to a new organizational structure and its culture, responding to the challenges and results that the business is requiring, is for women like getting into the ring.
These are not rhetorical or sexist issues, it is recognized by experts that the first 100 days are crucial both for the company that hires and for the new employee, especially if she comes from abroad.
There is a very high level of exposure, where skills are scrutinized and put to the test by both shareholders, peers and collaborators. In this position, it is very easy to get absorbed by the operational routine and for the strategic to take a backseat.
Neither lock yourself in doubt with fear, nor rush mortgaging your future.
Experience has shown how important it is for female executives to be able to accept this period as the moment to solidly lay the foundations for their success.
Your team and organization, a path to explore and advance not only during the first three months but in what will happen after, where results will be required, and the constitution of a team capable of working in the same direction and defined strategic action plans They are the way to achieve effective leadership.
In a world where we want equality, this journey implies that women in leadership positions allow themselves to explore beliefs and internal patterns of what direction, authority and power mean.
As they advance in this regard, women in managerial positions manage to assert themselves. Getting rid of conventional labels to achieve an integration that allows them to be firm, express themselves precisely, make decisions about what is and what is not as they gain confidence in their position.
Additionally, for an executive to be successful in her role, it is also vital to explore the networks of alliances and associations with which she has to relate in each of the interfaces of her activity: clients, partners, investors, shareholders.
In the case of women, some of whom are accustomed to move in private spheres, moving into the public sphere and becoming visible constitutes a challenge.
Therefore, by defining their communication spaces, adjusting shared content and learning to manage in networks, their results are expanded, facilitating immediacy in responses, as well as the establishment of alliances and new projection spaces, a logic that is much more inclusive and adapted to the diversity.
* Vicepresidenta de International Coaching Federation Venezuela. Actual CEO Progress Human Development.




Source link