The Secretary of Knowledge Economy of the Nation, Ariel Sujarchukannounced this Thursday, April 6, that he will return to the Buenos Aires party of Escobar to resume his management as district mayor. The move came after the Appointment of Juan Manuel Cheppi as the new coordinator in Economy.
The news was disclosed by the Minister of Economy of the Nation, Sergio Massawho specified that Sujarchuk "will continue to be linked as an ad honorem adviser while he resumes his duties as Escobar's mayor."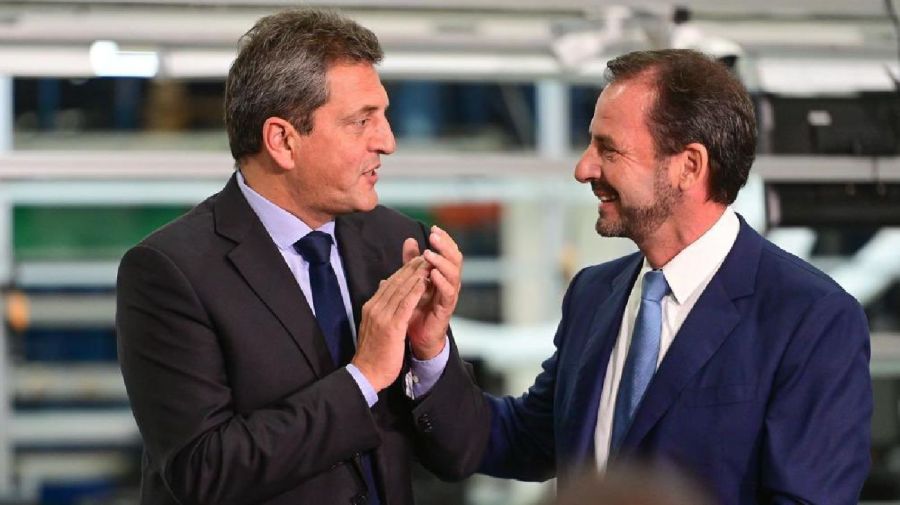 "I thank Ariel Sujarchuk for his work and commitment at the forefront of the Knowledge Economy, to which he will continue to be linked as an ad honorem advisor while resumes his functions as mayor of Escobar. The Secretariat is in charge of Juan Manuel Cheppi ", Massa specified through a post on his Twitter account.
"Thank you Sergio Massa for the support and trust during this time that I was part of your cabinet," Sujarchuk said goodbye on the networks.
"I resume my duties as mayor in front of my dear Escobar with the honor of continuing to work as an honorary advisor for the Knowledge Economy," he added.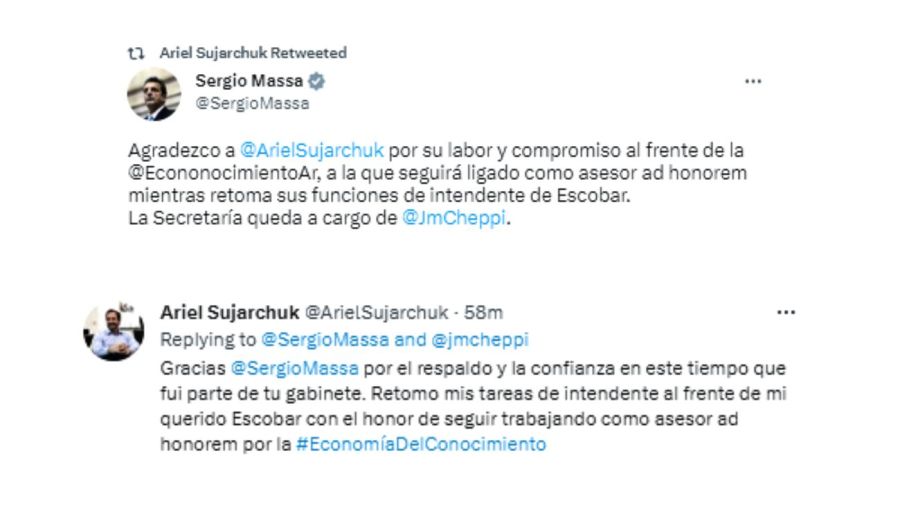 Cheppi is the new head of the "Unit for Strategic Coordination of Economic and Productive Areas"
For his part, Cheppi expressed his thanks to the head of the Palacio de Hacienda and highlighted the work of his colleague Sujarchuk.
"Thank you very much Sergio Massa for the trust. I am proud to be in charge of the Knowledge Economy," he detailed on Twitter.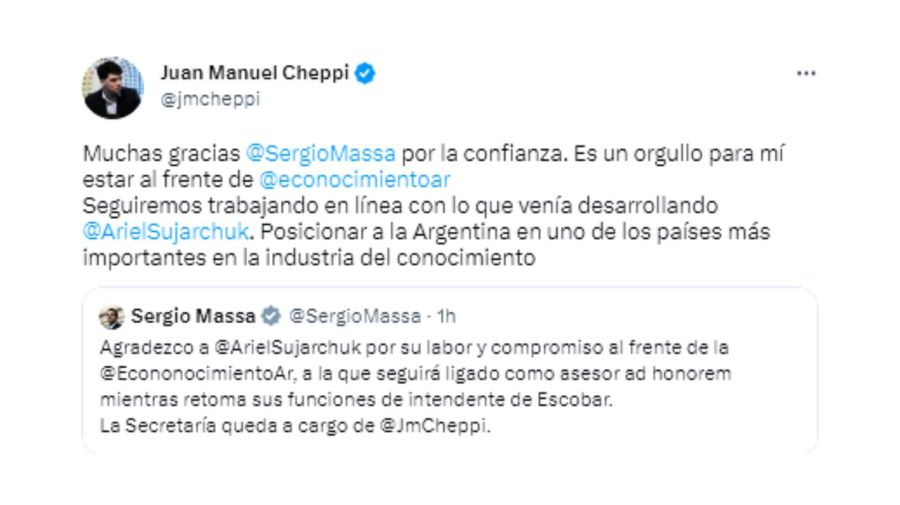 "We will continue working in line with what Ariel Sujarchuk had been developing. Position Argentina in one of the most important countries in the knowledge industry", stated the new official.
CA/ED




Source link