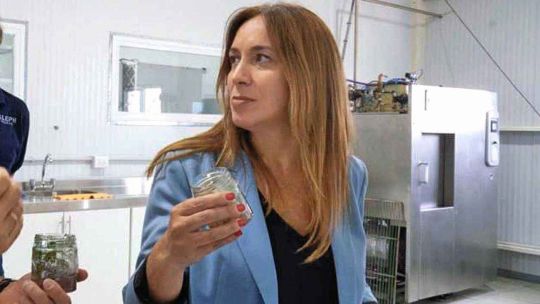 After marrying Enrique Sacco tomorrow, and then a brief honeymoon in an Argentine province chosen for tourism, María Eugenia Vidal intends to continue her tours as part of her presidential campaign.
As detailed to PROFILE in his team, he has already traveled more than 60,000 kilometers where he met more than 80 productive sectors throughout the country, one of his objectives when he began touring the Interior.
On the agenda he already plans to continue with weekly "bajadas" in the province of Buenos Aires (many of them to suburban villas) and he plans to travel to Entre Rios, Corrientes, Misiones, Santa Fe and Córdoba again.
Thus, in the latter case, it will be the third time in the year that he attends. It is a close province for Vidal and one that smiles at him in terms of public image. In fact, on the trips he coincided with photos with the candidate for governor of Together for Change, Luis Juez and the radical deputy Rodrigo Loredo.
In recent days, Vidal toured with Cristian Ritondo, his pre-candidate for Buenos Aires governor, and Alejandro Finocchiaro, the municipality of La Matanza, from where they made visible the state of the schools in the province.
"There are schools that since the pandemic, even today have not recovered normal classes, said the deputy this week, and ended with a meeting with Governor Axel Kicillof.
At the same time, the Vidalista team that accompanies her on Arroyo street had good news: a national survey by the consulting firm Aresco gave her a growing voting intention and only three points behind Larreta, (7% to 10%).




Source link