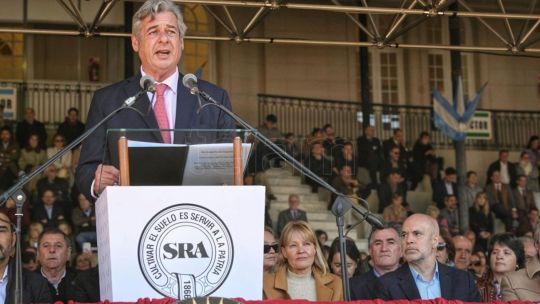 "It is a need for government collection," he said. Nicholas Pino from Argentine Rural Society by showing the position of the entity in front of the new agricultural dollar proposed by Minister Sergio Massa and that seeks to increase reserves by 15 billion dollars.
And it is that April will start with a new agricultural dollar scheme. A measure that was seen coming due to the constant deterioration of the BCRA international reserves. After all, the drought began to hit the fiscal coffers hard and forced the economy minister to launch a new differential exchange rate scheme.
In the midst of the dollar crisis, Sergio Massa seeks foreign currency and obtained new loans from the IDB
This "agro dollar" will seek precisely to increase the supply of foreign currency in the exchange market and unlike the soybean dollar It is expected to have a greater scope since it would include exports of wine, apples, rice and peanuts, among others..
from agricultural entities they wait cautiously before pronouncing their position, because they understand that much will be more clarified in the regulation of the measure. However, the president of the Argentine Rural Society (SRA), Nicolás Pino, was already encouraged to question the implementation of this unified "agro dollar" and the simplification of contributions to import products and services, as he argued that "it will create distortions."
When asked about the SRA regarding this new regulation, in dialogue with the program "Esta Tarde", hosted by Luis Majul on Radio Rivadavia, Pino considered that "It is not the solution for the Argentine countryside, but a need for government collection".
Deepening his gaze, he explained that "will generate distortions in prices, as it generated the `soybean dollar`, because when one wants to intervene in the markets, it causes this type of thing: uncertainty and bewilderment," he said.
Better, remove the withholdings
On the other hand, Pino assured that they showed "minister Sergio Massa with the `soybean dollar 2` that, if the decision had been to remove the withholdings, the cost would be exactly the same with the difference that would generate more expectations in the producers".
Due to the drought, the State takes 80 of every 100 pesos that the field produces
"If it is a measure only to raise money, let them say so openly"he added.
Likewise, the president of the SRA highlighted that, through a report carried out by the entity, it was estimated that the losses due to the drought would be around 20,000 million dollars in all productive areas.
"This overcomes the problem of producers onlyand. We estimate that this year there will be 1.5 million fewer truck trips", concluded the representative of the Liaison Table.
According to the Buenos Aires Grain Exchange (BCBA), total grain production for this season is expected to be 84 million tons, compared to the 130 million produced in the 2021/22 cycle, which will result in a 48% drop in exports, equivalent to US$ 20,811 million.
LR




Source link