Leaders of the ruling party and the opposition questioned this Thursday, April 6, the police operation for which they were arrested – now released – the bus drivers accused of beating the Buenos Aires Minister of Security, Sergio Berniduring a protest they held after the murder of Daniel Barrientosthe driver of line 620.
After Jorge Oscar Galiano and Jorge Ezequiel Zerda were arrested, the two drivers accused of having physically assaulted the Buenos Aires officialthis Thursday night they were finally released since the crime is releaseable.
Through a post on her account on the social network Twitter, the vice president Cristina Kirchner publicly referred to the crime of the bus driver and criticized the police operation that was carried out to stop Barrientos's companions who attacked Sergio Berni.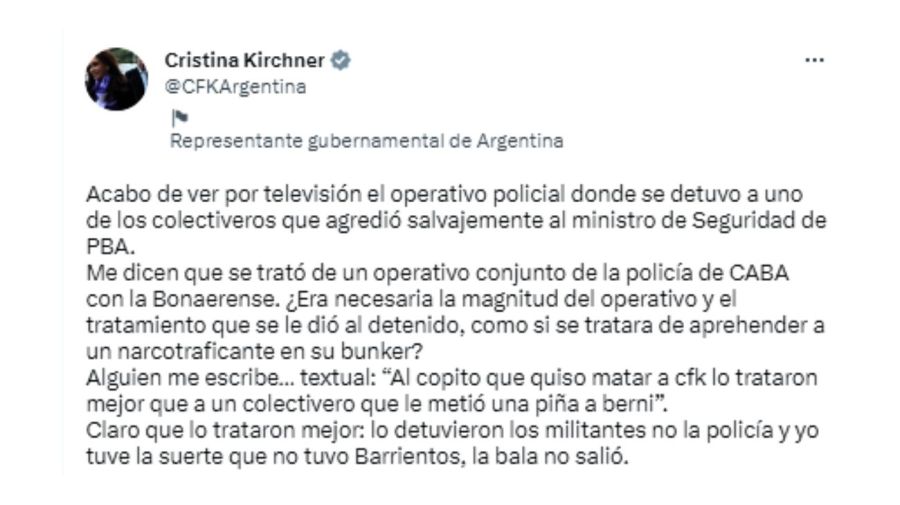 General rejection of the opposition
For her part, the head of the PRO and presidential candidate, Patricia Bullrichalso expressed his repudiation through his account on the social network Twitter.
"Nothing ever happens to drug traffickers and criminals. But to arrest a worker they send a whole squad. Always on the side of the jets", pointed out the former Minister of Security of the Nation.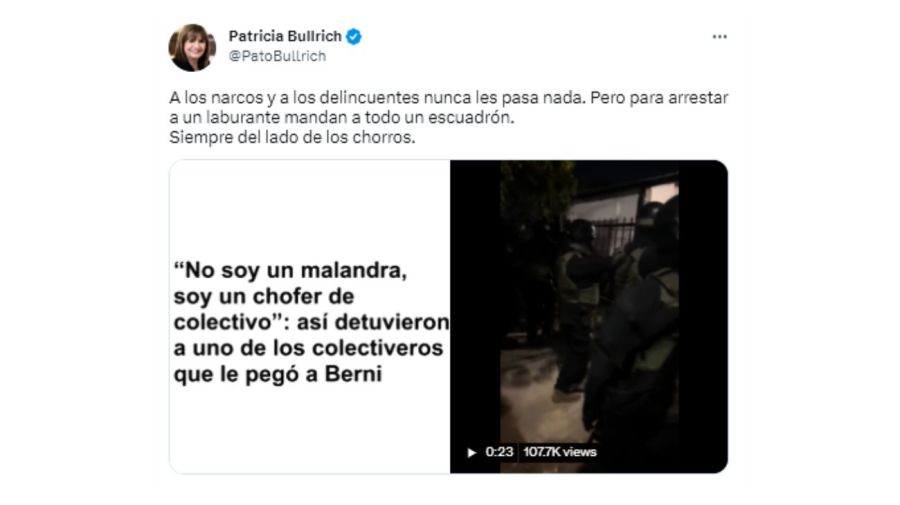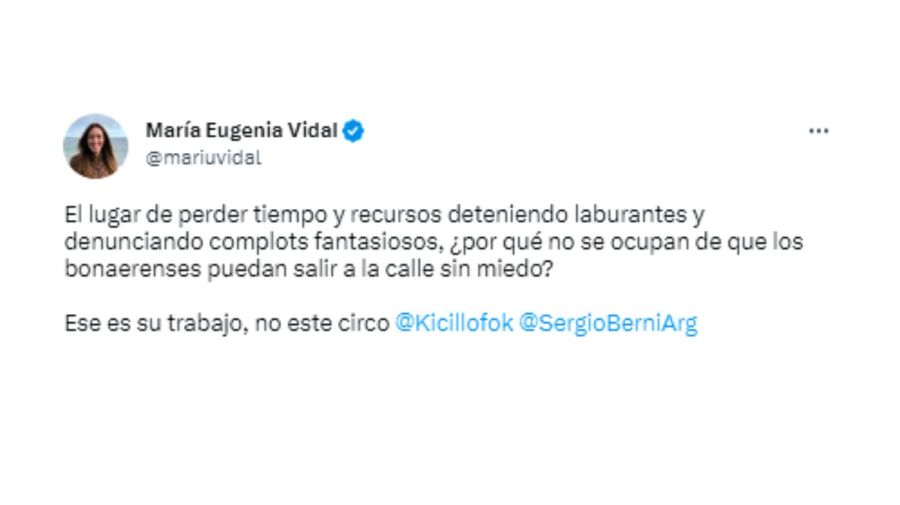 Along these lines, the former Buenos Aires governor and current national deputy Mary Eugenia Vidal noted: "Instead of wasting time and resources stopping laborers and denouncing fanciful plotsWhy don't they take care that the people of Buenos Aires can go out into the streets without fear? That's his job, not this circus."
"Unfortunate; Sergio Berni's show continues. In any case, they would have summoned him to testify; what is the need to stop him, in this way, as if he were a criminal. What danger can a bus driver cause to society? In addition lied; he said he would not denounce him", the national deputy and economist published on Twitter martin tetaz.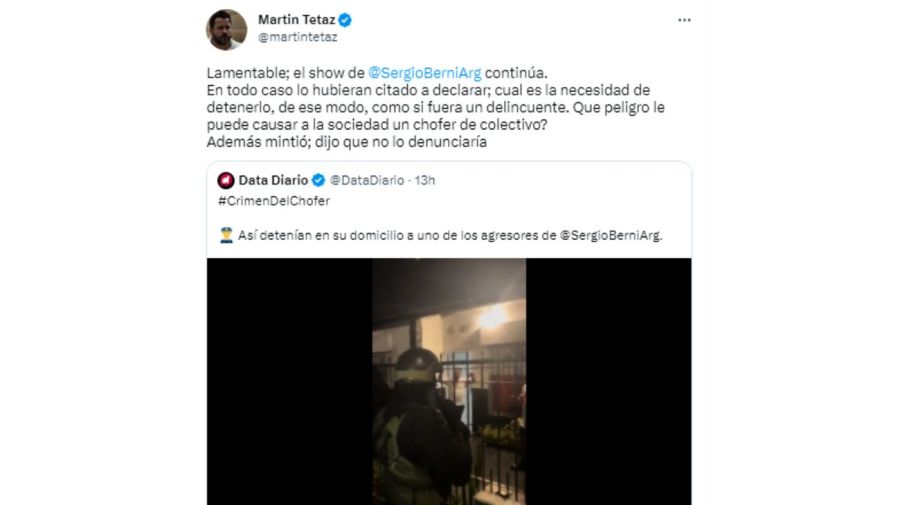 Mario Negri defined the operation as a "film show"
Meanwhile, the president of the bloc of national deputies of the Radical Civic Union Mario Negri He opined: "A worker is murdered, his colleagues demand security, an official puts together a film show and provokes a reaction."
"What is more violent? The indignation of the victims or the overacting of the person in charge of security? For Axel Kicillof the first thing. And he stops them," Negri completed.
The national deputy also spoke on the networks Karina Banfi: "They didn't go looking for criminals, nor for drug traffickers, because all the neighbors know where they are. They are workers scared to death because they kill them for nothing. They are looking for them as criminals. Everything backwards!"
CA/ED




Source link