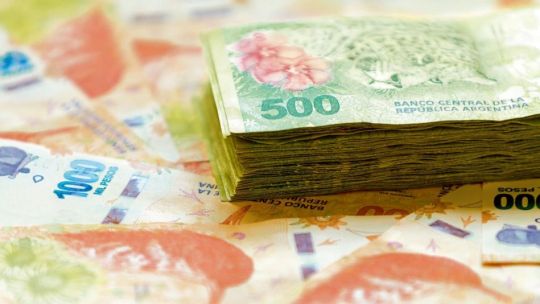 In recent years, which have been characterized by the high inflation in economies around the worldin Argentinawho was already used to this problem, it has also registered a strong increase.
In this context, with the aim of trying to contain inflationary inertia, the Central Bank of the Argentine Republic (BCRA) raised the interest rate for fixed terms to 78% per year in March, what represents a effective annual rate of 113.2%.
World economy: inflation and geopolitical risks cloud the horizon
Despite this last increase, applied recently, andl monthly yield of the traditional fixed term (6.4%) has been inferior al latest inflation data, which was 6.6% and it is expected to continue accelerating.
Investment alternatives to beat the fixed term
here are some investment alternatives that are available in the capital market and that, in addition to offering a performance superior to the traditional fixed term, They also have the advantage that they can be sold at any time and recover the investment without waiting for maturity.
Faced with this complex panorama, where having pesos without investing generates large losses in purchasing power, we believe that positioning in bills represents the best option to safeguard the value of your pesos and beat the fixed term.
What are the Letters?
The Letters are short-term public debt securities issued by the National Treasury to finance itself. They're a alternative of investmentno low risk which, as an advantage, They allow the investor to know in advance when and how much they are going to pay.
Unlike time deposits, These instruments also have the advantage that they can be sold before their maturity. in case the investor wants to do it.
Next, we are going to present some of these instruments that we believe can be useful to boost your savings, while also allowing you to protect your capital against rising prices in the Argentine economy.
1) For investors who want to invest ptesting in a short timewe suggest adding the discount bill of the national treasury maturing on April 28, 2023 (S28A3)which is equivalent to a term similar to 30 days, but with a yield that can exceed 10 annual percentage points to that of a fixed term.
2) For people looking for be positioned in pesos for more than 30 days, we suggest taking a position on the national treasury letter X16J3. This letter with maturity on June 16, 2023 operates with a considerable volume and to date has a yield above inflation by 3 percentage points per year.
As an example, each of these recommendations allows generating monthly returns close to 6.8% so if we assume an investment cWith an amount to invest of $100,000, the investor achieves a monthly income of $6,800 that allows him to earn a fixed term and compensate for expected inflation.
* Head of Research de IOL invertironline




Source link