After the meeting between the security ministers of the Nation and the province of Buenos Aires to coordinate joint tasks, Aníbal Fernández denied to the press that his relationship with Sergio Berni had roughness, stating that "he never had tension" with his pair of Buenos Aires. In addition, he spoke about the proposal for the work of the federal forces with the municipalities.
The Ministers of Security of the Nation and of the province of Buenos Aires, Anibal Fernandez and Sergio Berni, They held a meeting to discuss insecurity in the Conurbano and coordinate joint tasks.
Among the topics discussed at the meeting was the proposal to continue with the meetings to coordinate the work of the federal forces with the municipalities and the province of Buenos Aires; that the command be in line with the provincial 911 and the preparation of a map with the most conflictive areas.
Likewise, there was also talk of increasing the presence of uniformed personnel in the territory.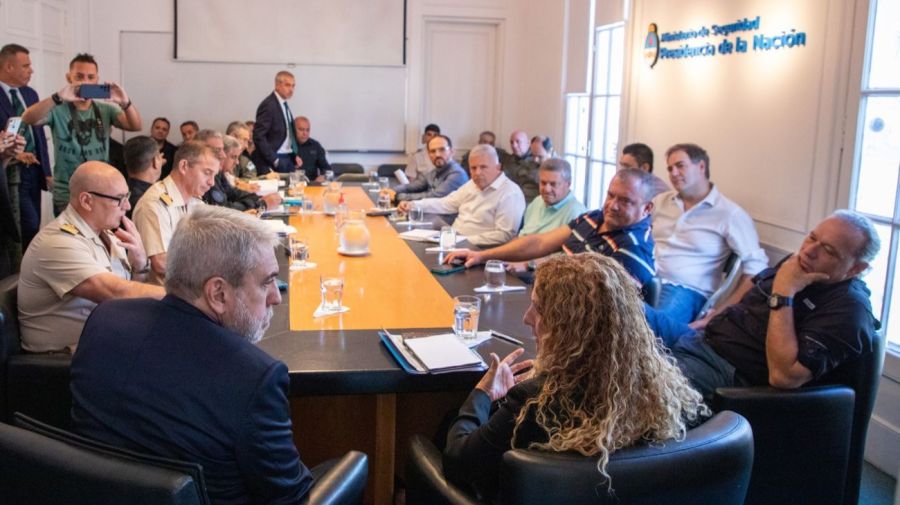 In addition to the ministers, the Security Secretaries of the Northwest Municipalities participated in the meeting: Tigre, San Fernando, San Isidro, Vicente López, San Martín, Tres de Febrero, Morón, Ituzaingó, Hurlingham, Merlo, Moreno, San Miguel, José C. Paz and Malvinas Argentinas.
And also those from the areas of La Plata, Berisso, Ensenada, Berazategui, Florencio Varela, Presidente Perón, San Vicente and Cañuelas.
Aníbal Fernández complained about Sergio Berni's 'ghosting': "I wrote to him nine times and he did not answer me"
Sergio Berni: "With one hundred thousand more gendarmes the problem will not be solved"
After several hours of meeting between the two officials, Berni said: "The social situation is not the best. I am not one of those who hide." In addition, he remarked that in the meeting he talked about "the strong decision to support the Province with resources" both in the human sense and also in relation to financing.
Despite the fact that this is an important advance for the insecurity issue, Berni pointed out that "with one hundred thousand more gendarmes the problem is not solved" and that the province needs to "go deep", according to NA.
"We need a reinforcement of human resources, but above all that the sectors of the state stop looking to the side and do what is their responsibility," remarked the provincial minister.
The meeting between Aníbal Fernández and Sergio Berni took place a week after the crime of the bus driver Daniel Barrientos, case that led to a series of conflicts due to lack of security.
Given this scenario, controls on public transport in the Conurbano were reinforced, with the patrolling of the Gendarmerie and, in turn, the purchase of more security cameras for buses.




Source link