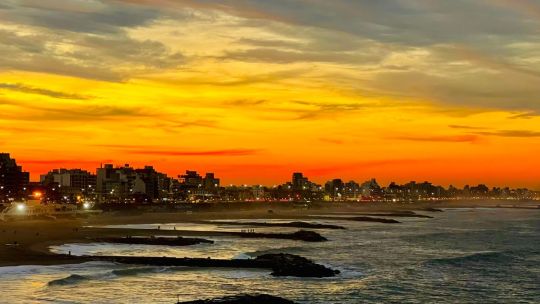 The number of people who traveled grew 1.5% compared to last year and the disbursement at real prices was 18% higher. These are the main conclusions reached by Came (Argentine Confederation of Medium Enterprises) regarding the tourist movement that the long holiday of Holy Week generated throughout the country.
"On Wednesday afternoon and Thursday morning, the routes were full of cars," Came recalled in his statement this Sunday, indicating that "all the tourist spots in the country received visitors with religious meetings, but also with festivals, competitions sports, entrepreneur fairs, workshops, shows and recreational activities".
Easter is one of the most important long weekends of the year for tourism and this occasion, according to Came, did not disappoint either: 2,650,000 people traveled throughout the national territory and spent $95,957 million in food, drinks, lodging, transportation, recreation, and various purchases.
The main conclusions drawn by the business entity on the balance left by the long Easter holiday throughout the country were the following:
* The number of tourists increased 1.5% compared to Easter 2022, which had already been very good driven by the Previaje program, and the total disbursement, measured at real prices, was 18% higher.
* Visitors spent, on average, $10,650 per day each, which is 12.9% more than last year (always at real prices) and the stay was 3.4 days, slightly above the same date in 2022 ( 3,3).
* The weather was good, with sun and clouds, but with mostly pleasant temperatures, which allowed us to enjoy beaches, lagoons, hot springs, mountains, and all the regions of the country.
* There was an agenda in each city and not only to commemorate Easter. Festivals and sports competitions were added. Some highlights, in addition to religious ceremonies, were those linked to artisanal fishing in areas with beaches.
* So far this year there have been three long weekends, where 6.5 million tourists have traveled and spent $229,127 million.
* The entry of foreign tourists continues to be intense, especially in the bordering areas. This weekend those coming from Uruguay, Brazil and Chile stood out particularly, of the latter only in Mendoza the entry of 15 thousand trans-Andean people was registered, according to official estimates.




Source link