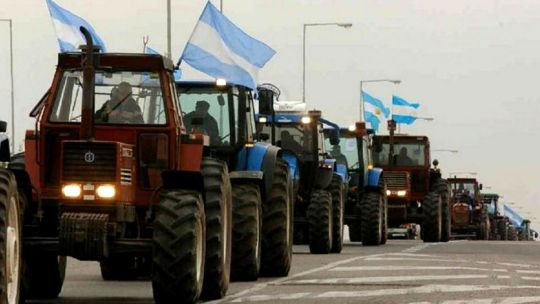 The droughts and snowfalls of recent months hit the agricultural sector, to this is added the inaction of the national government. Thus, the countryside will march once again against the Government on February 28. From the call they assure that the measure of force is in protest of the measures announced due to the drought.
In this context, the team reprofile communicated by phone with Carlos Achetonipresident of the Argentine Agrarian Federation, who spoke about the measure of force that will take place at the end of the month.
"We are holding assemblies to see the situation of the producers, because although the droughts, the frosts, no one is to blame, although This exposes the lack of public policies for the sector", said Achetoni, who later completed: "There are AFIP embargoes and they do not give us debt refinancing, we are abandoned and alone".
Milei effect or drought? A Buenos Aires mayor exempted rural producers from taxes for 160 million pesos
"There are communes that understand the situation and lowered the tax pressure. Others raised it above inflation", said the interviewee. "Exports will drop, there will be more losses and It also affects livestock due to lack of pasture", complete.
Finally, Carlos Achetoni said that there is dialogue with the national government, but that the measures are insufficient to alleviate the crisis that the sector is experiencing. "The producer's feeling of abandonment is latent." Finally, he added: "We are trying to challenge the entire political class for the lack of public policies."




Source link