And finally the farewell came The Latin boy band sponsored by Ricky Martin, who suffered the departure of Joel Pimentel recently, going from having five members to four, CNCO announced its farewell show, Ultima Cita, that brings them to the Movistar Arena (Humboldt 450, CABA) on July 7. On this tour they will tour 35 cities so that all their fans can experience the group's goodbye up close. It is no coincidence that your last show in Argentina.
Thanks to the support of their millions of followers, known as CNCOwners, the quartet today made up of Richard Camacho, Erick Brian Colón, Christopher Vélez and Zabdiel De Jesús continues to conquer new fans around the world, even after its separation announcement produced at the last Univisión youth awards ceremony.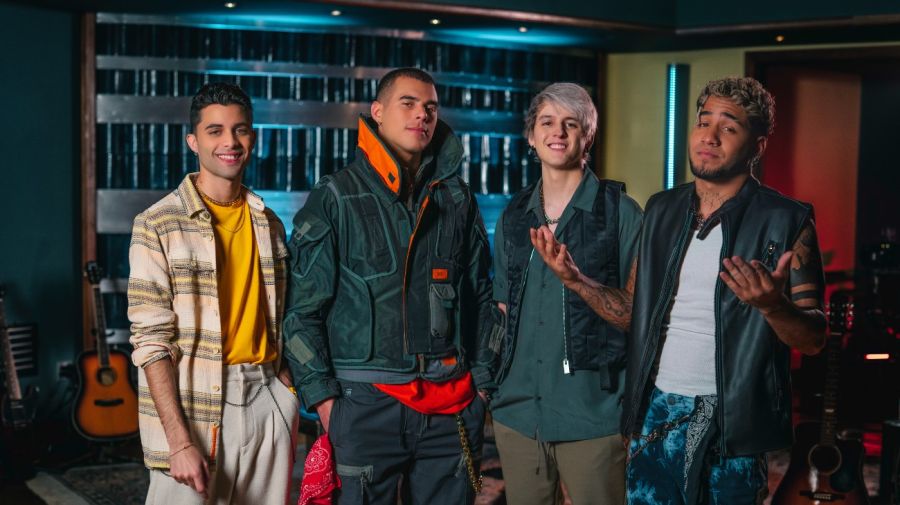 They are beginning as a grouping occurred in the 2015 by being chosen as the best to form a youth band. "We've been out there giving fire for almost seven years now, with your support, thank you very much for that love. After having accomplished so many things, it's a bit strange to say this, but CNCO is breaking up soon." explained Zabdiel with the collective decision to go on tour for the last time. Thus Última cita will visit Latin America, the United States and Europe with a spectacular show in which they will deliver their hearts through the interpretation of their greatest hits, from Reggaetón lento to Última canción, a single that will be the most unforgettable farewell gift for their fans around the world.
The last album, the fourth, came out in 2022, where they continued to venture into the genres that work best for them, reggaeton and pop, with songs like Smoke and Alcohol Party, The Wrong One and Don't Turn Off the Light. In order to move forward, the boys returned to their musical roots: at the beginning of 2021 they traveled to Puerto Rico and met up with Wisin, a collaborator on their successful debut album Primera Cita (2016). This time, the four CNCOs were alson co-producers and co-authors of the recording at Estudios La Base, where they discovered new nuances of their unmistakable sound. In addition, each member found his own voice in his facet as a composer. Starting a new phase of their career on the right foot, they returned with their single all night in the summer of 2021.
For the past seven years, CNCO has captivated the world with their infectious energy, unforgettable music, and fun dynamics. The world-famous group gives it their all with this new album, complete with upbeat pop songs and soulful ballads. The album was accompanied by the song and video Miami con Beéle. Look at it here:
Characterized by a strong sense of cohesion, CNCO's new album features 11 poignant and provocative songs that will delight fans. XOXO features hits like the melancholic pop song La Equivocada, along with a reimagined new version featuring Adriel Favela, as well as Pluto with Kenya Os and Do not turn off the light, it does not go awaya great tune about the memories that stay with us after a relationship comes to an end and the sensual Wet Sheets.
In a few months the time will come for the final farewell. find here further info about tickets




Source link