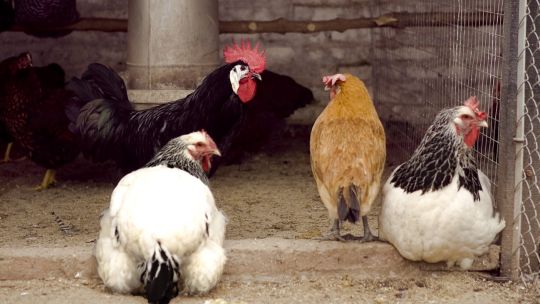 Some time ago I read the story by Enrique Mariscal, turkeys don't fly, which went something like this: one day, a man who lived in the countryside found a very large egg. Amazed, he took him to his house to see if among all they could elucidate to which species it belonged and what to do with it.
After wondering if it was an ostrich egg, If it would be convenient to break it or keep it that way and to look at it for a long time, they decided to put it under a kettle that was incubating other eggs with the idea that perhaps, in the future, something would hatch. "There we will see what species it was," thought the man and everyone agreed.
A few days later, a very hungry turkey was born, and after eating everything, it said to the turkey: "Mom, now we are going to fly". The turkey, a little distant, told him coldly: "Look, turkeys don't fly" and then added that he was probably thinking those things because he was eating so much and in such a hurry.
The turkey began to eat more slowly, but still always wanted to fly. At his proposal, his brothers and his mother turkey just laughed and said "Turkeys don't fly."
The turkey was a condor but since no one flew there… he died being a turkey.
Classrooms with condors, turkeys and chickens
We could perfectly take this analogy to the classroom where it follows teaching in a homogeneous way in absolutely heterogeneous classrooms.
"The turkey began to eat more slowly, but still always wanted to fly"
We hope that our students think critically, be creative and autonomous, but we tell you what to do, when to do it and how to do it…
The 600,000 dollars that Argentine schools could win
If we understand that each student is different and has their own learning times, we must personalize education.
A personalized instruction takes as its starting point the student. If each of us learns at our own pace, has preferences about how to learn, and enjoys it in different ways, it stands to reason that we would learn more in a personalized way than as if we were part of a production line.
Thinking of decentralized classrooms would allow children to arouse the desire to investigate, to learn, to develop curiosity – all innate abilities in children, who are seen, many times, sadly anesthetized in the traditional classroom.
We need to develop intrinsic motivators in our students such as autonomy, purpose and mastery (the want to improve) to get them involved with their own learning. And above all things, offer them interesting pedagogical proposals. The gratification of doing something, an interesting activity, generates a very high motivation.
Give boys the opportunity to choose (of these three projects, I chose one; of these five questions, answer three), develop intrinsic motivation, while developing creativity and autonomy.
Unesco: Argentina had the worst average in its history in educational performance
Understanding this, we can encourage students to choose a topic that interests them, and spend time focusing on it. With the help of a tutor, they will be able to create or produce content, always with a pedagogical purpose. The idea is that they have some challenge to solve, some content to investigate, or any learning opportunity that it offers them. autonomy on a subject of your choice.
Unlike when it depends on the teacher, with this type of proposal, the student assumes responsibility for their own trajectory, has more opportunities to develop creativity and critical thinkingand increases the possibility of working in a group, solving problems, communicating, asking for and giving help, etc., all essential skills for their lives.
Student's Day: why it is celebrated on September 21
Let's not forget that our students are not just consumers, now son prosumidoresthat is to say, produce content. If allowed, they could deliver very complex jobs as if they were working in a studio audiovisual.
Stimulation to learn has intrinsic value because it gives them an opportunity to reflect which in turn develops their ability to learn, unlearn and relearn. This autonomy allows you to make decisions that at the same time will reinforce your commitment to your progress. increasingly.
in our classrooms condors, turkeys, chickens, eagles, calves and others coexists.
We must work for encourage everyone's potential from them. Surely this is difficult in the traditional classroom with the logic of traditional school. It is time to change the school's didactic matrix and start teaching the way today's students learn.
* Education specialist, author and teacher trainer




Source link