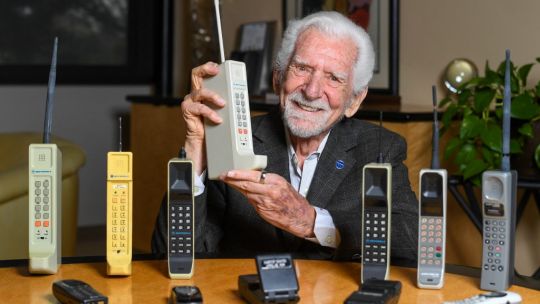 This week marks the 50th anniversary of the first cell phone call of history. She did Martin Cooper, an engineer working for Motorola, using a DynaTac 8000X. That model measured 25 centimeters by ten, weighed more than a kilo and had a battery that lasted just 20 minutes. "People laugh at him, but it was the best thing that could be done at that time," the protagonist was honest.
In the American company they had been making arrangements for that conversation for months, but the April 3, 1973When the decisive moment came, Cooper didn't know who to call. After thinking about it, he made a provocative move: tell the competition. On the other side was his colleague Joel Engel of AT&T, who had been focused on developing a cell phone for cars. "I'm Marty Cooper and I'm calling you from a cell phone: a handheld, portable and personal telephone", he described to his astonished interlocutor from a street in New York.
Apple cuts production of the iPhone 14 and will manufacture 3 million fewer devices
Otherwise, the event went largely unnoticed. When Motorola called a conference to give the details of the case, only about 15 journalists came up. "The opinion of the communicators changed when a reporter managed to call her mother who lived in Australia from the same conference room with a phone that Cooper provided her," recalls the specialized portal Digital Trends.
There were still several years to go before mobile telephony became widespread. He DynaTac 8000X it cost $4,000. "A toy for the rich," Cooper summed up. Technology would only become accessible in the 1990s, thanks to roaming and more competitively priced devices. Already in the new century, SMS, connectivity to the web via 3G and smartphones with HD features paved the way for today's world, which has 5,500 million cell phones: seven for every ten inhabitants. Half a century later, no one laughs at Marty Cooper.
MVB JL




Source link