On Friday night, some municipalities in the central west of Córdoba trembled as a result of a earthquake with epicenter in the Tanti area. The earthquake was also felt in the regions near this city, such as Villa Carlos Paz, La Calera, Parque Siquiman, Malagueño, San Antonio de Arredondo, Alta Gracia, Unquillo and also in the city of Córdoba.
According to the information provided by the National Institute of Seismic Prevention (INPRES), plate tectonic activity began at 11:02 p.m. Friday at a depth of about 17 kilometers.
The most shocking photos and videos of the powerful 6.5 earthquake that shook Ecuador
According to information from INPRES, the telluric movement was "felt slightly by some people at rest or in buildings."
Some residents of the affected areas began to comment on the phenomenon on social networks. "In Carlos Paz felt strong", pointed out a user. Another Tanti neighbor wrote on her Twitter account: "Here it felt very strong, I fell … on my legs!" And other tweets read: "It felt strong throughout the area ".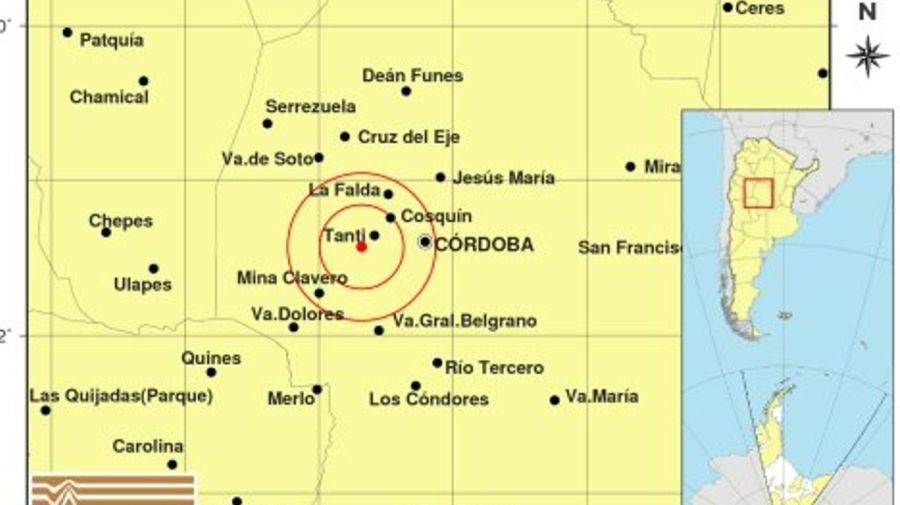 Although the tremor reported on this occasion was of a mild magnitude, other phenomena, even more far-reaching, were recorded on previous occasions. This situation is due to the proximity of the area to the mountains that exist in the province.
At the end of December last year, the seismic prevention agency reported a similar earthquake, but the epicenter was located about 22 kilometers from the city of Manyabout 10 kilometers deep.
But months before, the activity of the tectonic plates had been higher. In May 2022, an earthquake measuring 3.3 on the Richter scale was recorded, also with an epicenter in the mountain district. There was no property damage or injuries at the time.
Earthquakes in Jujuy
Three days ago, two strong earthquakes measuring 6.4 and 5.2 on the Richter scale were recorded in the town of Catua, department of Susques, in the province of Jujuy.
First of the movements, which had a magnitude of 5.2 and one depth of 228 kilometersIt happened at 12:18 p.m., with an epicenter 157 kilometers from San Salvador and 30 kilometers from Susques.
All the details about the earthquake drill that the Army practiced in Mendoza
The second was recorded at 1:00 p.m., with a intensity of 6.4 and one depth of 233 kilometers. The epicenter, on this occasion, was 163 kilometers from San Salvador and 41 from Susques.
According to information from the National Institute for Seismic Prevention (INPRES), the phenomenon was felt slightly in the area and At the moment, no injuries or material damage were detected.




Source link