After the questions about the flight of María de los Ángeles Duarte, among which Argentina assured that his political asylum was "hyperpoliticized", Rafael Correa, former president of Ecuador, justified the actions of his former minister. Along these lines, he stated that was a political "hostage" of the government of Guillermo Lasso so that the president could ask for support in exchange for granting safe-conduct to the woman.
"Breaking international law and the 1954 Caracas Convention, Lasso has refused to give her the safe-conduct, which she is obliged to give, and has used her as a hostage. She has sent us messages: if you support me in this, we could let her free, and what Maria did was leave the embassy," indicated Correa in dialogue with the Ecuadorian newspaper Time.
The former minister of Rafael Correa who "fled" from the Argentine embassy in Ecuador spoke: "I had to leave at risk"
In addition, he assured that he was aware of how the events occurred regarding Duarte's escape, which he considered fully justified. Over the weekend, the woman left the Residence of the Argentine Embassy in Quito, where she was under political asylum after being sentenced to 8 years in prison for acts of corruption.
Added to this, questioned the actions of the Ecuadorian government to expel and declare person not thanks to the Argentine ambassador, Gabriel Fuks. In response, Argentina carried out the same process with the Ecuadorian ambassador, Xavier Monge. "The Argentine ambassador has not found out about that (supposed messages from Lasso) and what they do is expel him and break relations with Argentina. It's crazy, these people don't know where they stand", he explained between laughs.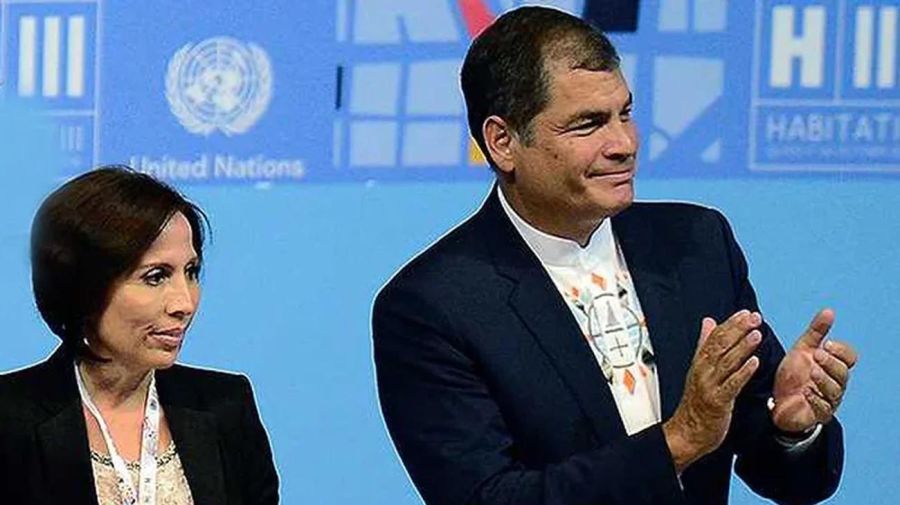 Despite this, Correa indicated that the tension did not cause a break in diplomatic relations between both countries. Likewise, he explained that Argentina maintains "the deep appreciation of Argentina for the people of Ecuador."
In addition to this, he said that he had a recent dialogue with the Argentine Foreign Minister, Santiago Cafiero, to discuss the diplomatic problem. "He called me to tell me that: 'Hey, how is it possible for that to happen (the expulsion of Fuks)' and I told him 'I'm dying of shame and a thousand apologies'", he detailed.
They also asked to know the reasons why the ambassador to Venezuela, Óscar Laborde, received Duarte in Caracas a few days after his escape and in the midst of the escalation of the diplomatic conflict. Although later he assured that he is not at the diplomatic headquarters.
mb / ds




Source link