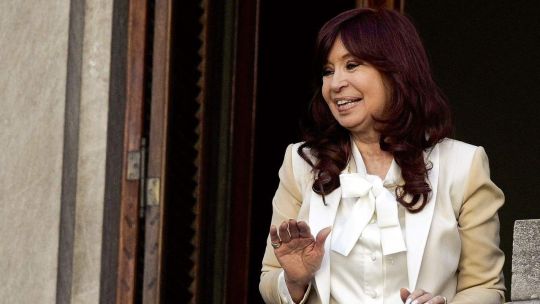 the vice president Cristina Fernandez de Kirchner speaks this Tuesday, March 21 from 7:00 p.m. at the meeting organized by the Puebla Group, within the framework of the World Forum on Human Rights that takes place in Buenos Aires.
The day in which the former president speaks is titled "Popular will and democracy. From the military party to the judicial party, threats to democracy"and is part of III World Forum on Human Rights (FMDH 2023) that will take place until Friday, March 24.
At the table where Fernández de Kirchner is speaking, Evo Morales, Rafael Correa, Ernesto Sámper and José Luis Rodríguez Zapatero also participate.
Guillermo Lasso crossed Alberto Fernández after his meeting with Rafael Correa
The text of the call announces that the objective of the meeting, in which the coordinator of the Puebla Group, Marco Enríquez-Ominami; Senator Oscar Parrilli (FdT-Neuquén); the Spanish deputy Enrique Santiago (Unidas Podemos); his Spanish-Argentine counterpart Gerardo Pisarello (Unidas Podemos-En Comú Podem), and deputy Eduardo Valdés (FdT-CABA) is to reflect and think about actions before "the political-judicial persecution of which (Cristina Kirchner) has been a victim since 2015, which was revealed with the recent judicial sentence against her"in reference to the ruling of the Federal Oral Court (TOF) 2 in the framework of the Highway case.
News in development




Source link