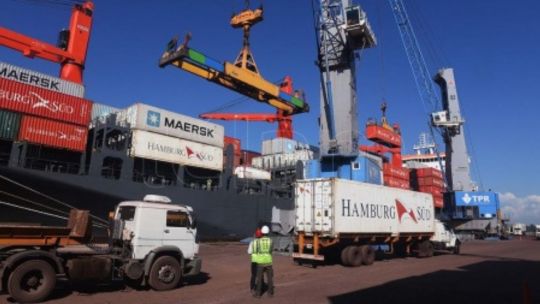 Nuria Am detailed in Modo Fontevecchiaby Net TV y Radius Profile (101.9) a new and curious seizure of the federal agency.
Just over a month ago, it became known that the Argentine Customs had seized a large quantity of shoes who were trying to leave the country without the necessary documentation.
The news might not attract attention because it is a crime usual, but in recent days the same fate suffered some 500 discos from the band Vilma Palmavalued at a total of 5 million pesos.
They imported quadricycles under-invoicing US$65,000: 5 years later the AFIP would fine them US$1.6 million
Today it was the turn of the wines. This morning they seized 9,288 bottles of top brand wine who were trying to leave the country through different land borders and without having the corresponding documentation.
The shipment was valued at 84 million pesos and was added to another seizure of wines. In this case they were bottles that could not entercoming from Chile, without documentation and for a total of almost 3 million pesos.
ADP JL




Source link