The Camporawhich leads maximum kirchneraimed hard this Monday, March 13 against the International Monetary Fund (IMF)) after the changes in the acuearth with the country and complained that the international organization "decides" the economy of Argentina. "Democracy? Fine, thank you"launched after the renegotiation of Sergio Massa with the IMF.
"Let Argentines vote what they want, but the country's economy is decided by the IMF: that is what today's statement makes clear. Democracy? Good, thank you," the group questioned.
In a message posted on their social networks, La Cámpora continued: "And if Argentines vote for someone who encourages them, they don't have much of a problem. They have the judicial party, the big media and the cowardice of a part of the Argentine leadership that creates the conditions for disobedience to royal power to be paid dearly".
Retirement moratorium, dollars and the electoral fund: the keys to Massa's new agreement with the IMF
"It already happened in Argentina: with the coup of 'the fusiladora' in '55, the exile of Perón, the ban for 18 years of Peronism, the genocide of the Civic-Military Dictatorship that began on March 24, 1976," they continued.
Along these lines, they noted: "Now they try again to suppress Peronism in democracy: attempting against the life of the Vice President, or with a sentence of the judicial mafia, dictated by Magnetto and endorsed by Rosatti".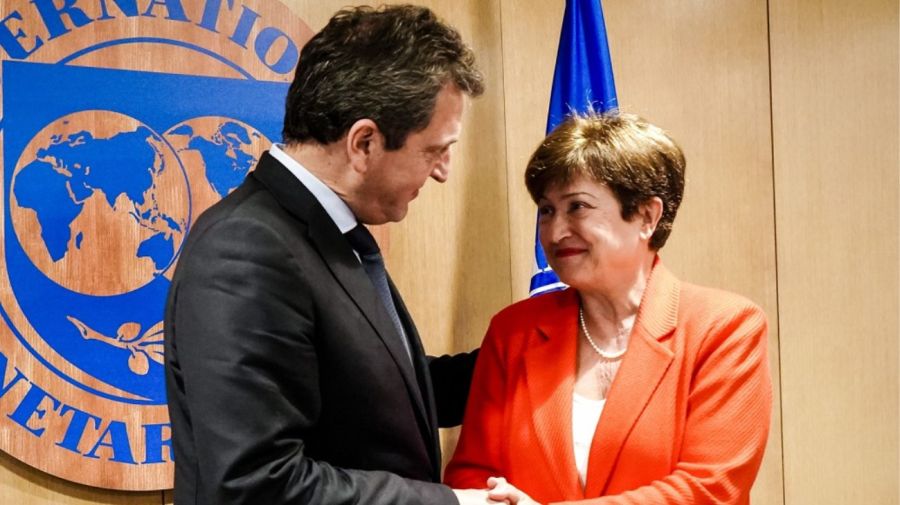 "We are going to continue talking about this issue -as we have done since day one- because each review will serve to make the message clearer: they are coming for our resources and for the future of our people. The story of the International Monetary Fund is always the same in our country, with deflation -as happened to de la Rúa- or with inflation: guaranteeing the loss of sovereignty," the organization added.
The IMF will disburse US$ 5,200 million after agreeing with the Government on new reserve targets
The IMF criticized the pension moratorium and generated the anger of La Cámpora
The anger of La Cámpora is based on the IMF statement who criticized the extension of the pension moratorium voted by Congress last week.
"The Fund says in today's Press Release entitled: ´IMF technical staff and Argentine authorities reach an agreement at the level of technical staff on the fourth review under the Fund's Expanded Facility agreement´ which "Early and determined measures will be taken to sustainably address the fiscal costs of the unexpected approval of the pension moratorium to ensure fiscal objectives for this year and the next," the group emphasized.
This Monday, new conditions were announced to the agreement between the international organization and Argentina, in the middle of the fourth review.
ED




Source link