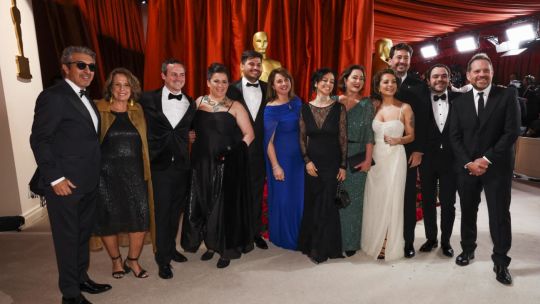 The President of the National Chamber of Deputies, Cecilia Moreau, and the acting Vice President of the Presidency of the National Institute of Cinema and Audiovisual Arts (INCAA), Nicolás Batlle, signed a cooperation agreement with the aim of undertaking actions of mutual interest concerning the promotion of national cinematographic activity and the highlighting of democratic values.
Through the agreement, both institutions created the "Cinema and Democracy" cycle, which aims to promote and strengthen national film activity and democratic values ​​to raise awareness and highlight the importance and historical, political and social significance of democracy for the Nation and the Argentine people.
As a first measure, The screening of the film "Argentina, 1985", by Santiago Mitre, starring Ricardo Darín and Peter Lanzani, was scheduled to take place next Saturday, March 25 at 8:00 p.m.within the framework of the different activities that have been carried out for the commemoration of 40 years of Democracy in our country.
In this regard, the President of the Chamber of Deputies pointed out that Argentina, 1985 is a necessary film because it gives a very important message for the new generations, which is to make the commitment to get involved politically, which is worth it".
"This film tells our story so that the world will hear the message of 'Never Again'"added Moreau.
Nicolás Batlle, for his part, thanked the producers of the film for the opportunity to carry out the screening. "In addition to being a great film, Argentina, 1985 is very important both from a thematic and from a historical point of view. At INCAA we want to guarantee that all Argentines have the opportunity to see it on the big screen, collectively, and that it serves to remember those years dark, vindicate Democracy and remember the Trial of the Juntas", said Batlle.
"The choice of this film is based on its great importance in rescuing the recent history of our country, and showing it on the occasion of the National Day of Remembrance for Truth and Justice, highlights the commitment of both institutions with the decision of the Argentine people NEVER AGAIN", said the Lower House and INCAA.




Source link