US warned against "continued backsliding" on human rights in Cuba, Nicaragua and Venezuela. In line with the "authoritarian governments" (according to their definition) that move the strings of Latin American countries, arbitrary executions, disappearances and torture of political opponents were recorded.
This Monday, March 20, Washington published the "Human Rights Report", a traditional investigation carried out by the State Department since the 1970s. The document compiles the status of internationally recognized civil, individual, political and labor rights in 2022, based on "factual and objective information" from diplomats, NGOs and human rights activists, local officials and journalists from 198 countries.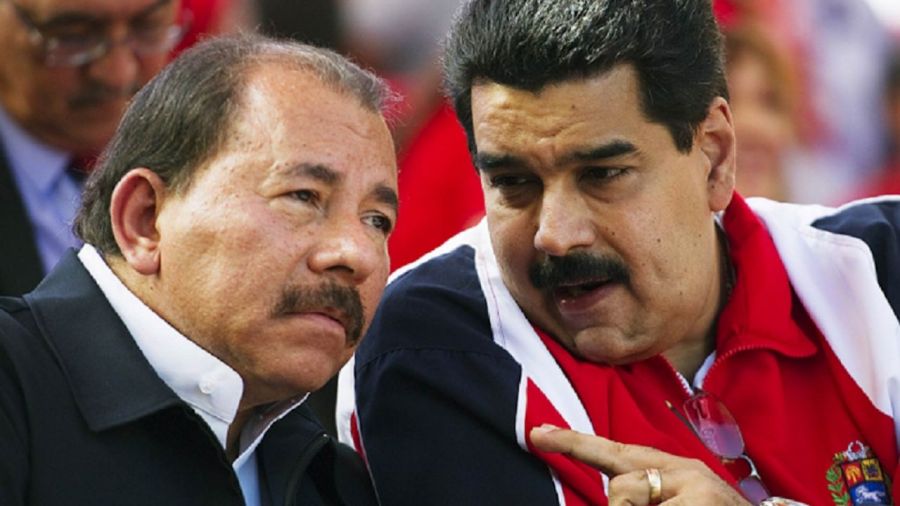 The US denounced that Argentina has "numerous cases of corruption" and an "ineffective and politicized" judicial system
The person in charge of announcing the 2022 findings was Joe Biden's secretary of state, Antony Blink. In a press conference, the head of US diplomacy targeted countries at odds with the United States, including the Cuban, Nicaraguan and Venezuelan regimes, which he accused of imprisoning, torturing and executing their citizens.
Meanwhile, Blinken's announcement coincided with Chinese President Xi Jinping's visit to his Russian counterpart Vladimir Putin, in what was the most supportive gesture since the war in Ukraine. Both were another focus of criticism by the official, who insisted that the reports affect both "partners and allies" of the United States and its "rivals" (alluding to a presumed impartiality), but not to Washington. "Although this report looks at countries around the world, we know that the United States faces its own set of human rights challenges," he said.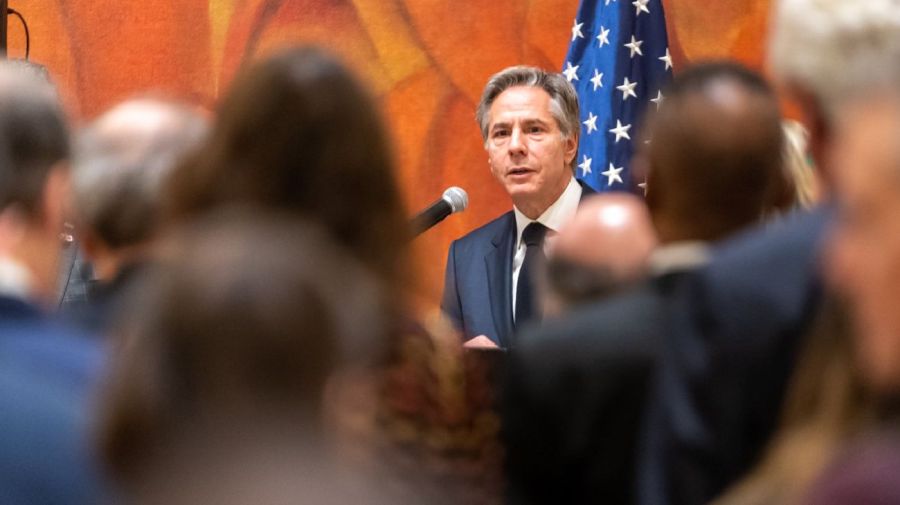 He exposed the "narco-state" and won an important prize: Jennifer Ávila, the journalist who challenged power in Honduras
Political prisoners in Nicaragua
The United States defined Nicaragua as "an authoritarian state" that is in the hands of Daniel Ortega, one of the regimes that Washington condemns at the regional level. "Continue to detain political prisoners and keep them in appalling prison conditions"Blinken said this Monday in reference to the Central American president.
According to the report, the Nicaraguan government is responsible for "failing to take steps to identify, investigate, prosecute, or punish officials who committed human rights abuses, including those responsible for at least 355 murders and hundreds of disappearances," following the violent 2018 protests in which thousands demanded the eternal leader of the Sandinista National Liberation Front.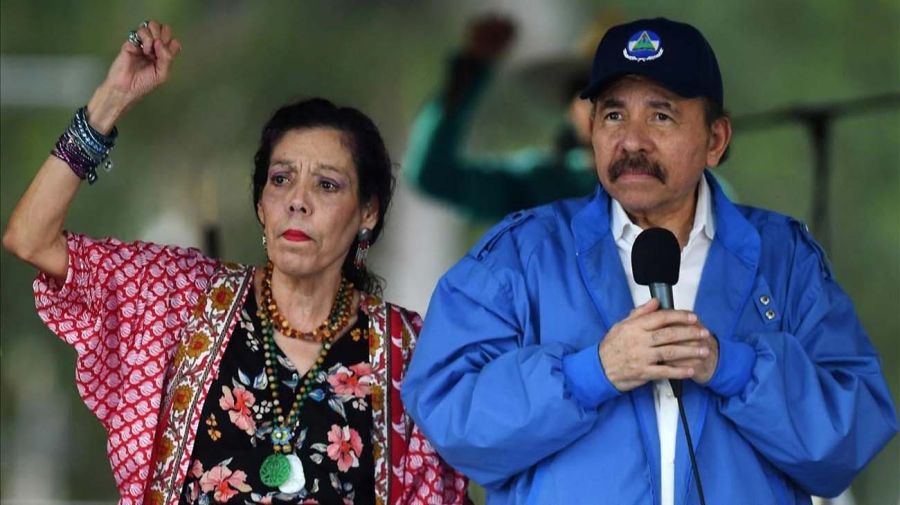 In this sense, the letter highlights that the questioning of the president for having imprisoned 40 opposition figures, for committing fraud in the 2021 elections that perpetrated him in power. In this sense, he points out that Ortega "reinforced impunity" of certain officials who committed abuses or violations of human rights but who were "loyal" to him.
Among them, officials and vigilantes, who also carried out a "campaign of harassment, intimidation and violence against the supposed enemies of the regime, such as former political prisoners and their families, peasant activists, opposition groups pro-democracy, human rights defenders, private sector leaders. and clergy, other religious actors, and church-affiliated civil society groups."
Nicaragua broke diplomatic relations with the Vatican after Francis called it a "rude dictatorship"
Cuba, between "draconian sentences" and arbitrary executions
"Cuba is an authoritarian state", dictates the report, followed by an implicit criticism of the one-party regime that prevails in the country. The Caribbean island had special mention of Blinken, who stated that the report "is not to preach or shame" but to highlight the abuses that In this case, they are mainly against opponents of the Díaz-Canel government.
Among the "numerous abuses" that the report points out are "illegal or arbitrary executions", "torture and cruel treatment" of political dissidents and prisoners. "Courts have handed down draconian jail sentences to hundreds of people for protesting for their rights," Blinken denounced.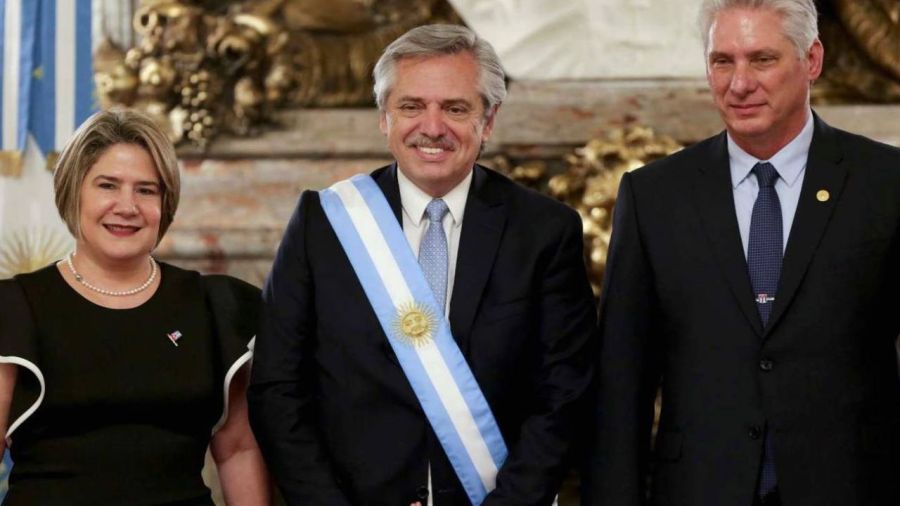 On July 11, 2021, thousands of people took to the streets in hundreds of towns in Cuba in protests that resulted in one death, dozens of injuries and more than a thousand detainees, according to various NGOs. According to official figures, at least 490 protesters were sentenced, some to up to 25 years in prison.
Also on the endless list are harsh and life-threatening prison conditions; arbitrary arrests and detentions; transnational repression against individuals in another country; serious problems with the independence of the judiciary; arbitrary or unlawful interference with privacy; Serious restrictions on freedom of expression and the media, including violence or threats of violence against journalists, censorship, unjustified arrests or prosecutions of journalists, and the application or threat of application of criminal defamation laws .
Political persecution in Venezuela
As in previous cases, the report on Venezuela was blunt in relation to human rights violations "for political reasons" allegedly perpetrated by the government of Nicolás Maduro, including the "arbitrary deprivation of life and others unlawful killings."
"Increasingly unpopular with citizens, the Maduro regime relies on civilian and military intelligence services and, to a lesser extent, pro-regime armed gangs known as colectivos, to neutralize political opposition and subdue the population. ", details.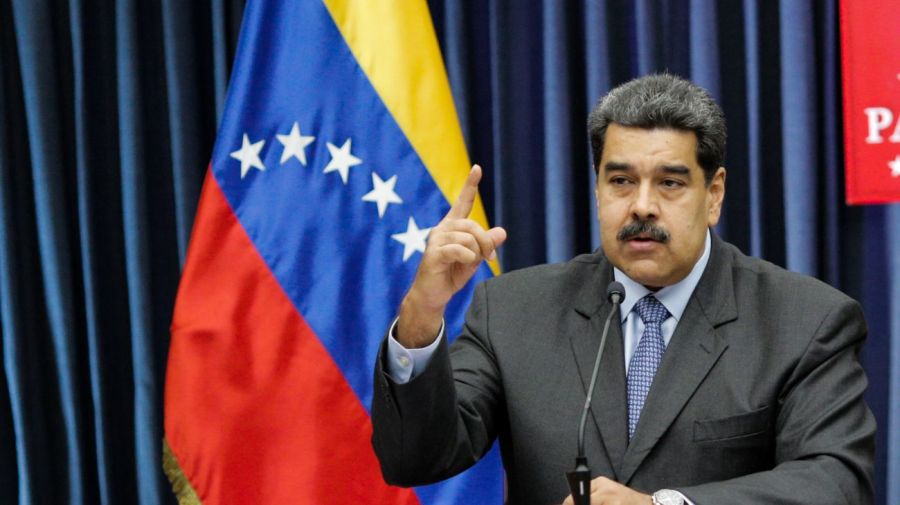 In addition, it highlights a UN report from September 2022 that points out the systematic use of Venezuelan intelligence forces to "intimidate and control" opposition politicians. In this sense, the White House denounced that the Executive and other government institutions were complicit in these violations of the not having taken "effective actions to identify, investigate, prosecute or punish officers who may have committed human rights violations or who were involved in corruption cases".
"Foro Penal data reported between January 2014 and November 2022 showed that 15,777 people were detained for political reasons and 875 civilians were unconstitutionally prosecuted before the military criminal jurisdiction," the document indicates. It then cites another source, Foro Penal, which recorded that more than 9,400 people remained "subject to arbitrary criminal proceedings for politically motivated precautionary measures."
Correa justified the escape of his former minister to Venezuela: "Lasso held her hostage in exchange for support"
As for the extrajudicial executions On the part of the security forces, there are "numerous reports" based on NGOs that attest to this, despite the fact that there is no official information. Examples include the murder of four leaders of native peoples of the Yanomami community in the Amazon by the Bolivarian National Armed Forces (FANB) occurred in March 2022.
According to the report and supported by data from the NGO Espacio Público, in 2022 228 cases of violations of the freedom of expression in 128 cases between January and August, including censorship, intimidation, verbal and judicial harassment, threats, assaults, one death, and 14 arrests. As an example, he cites the case of Olga Mata and Florencio Gil, arrested in April after criticizing Diosdado Cabello and Cilia Flores (Maduro's wife) on social media. Both were charged by the attorney general with "instigating the murder of public figures" under the controversial "anti-hate law" of 2017.
cd / ds




Source link