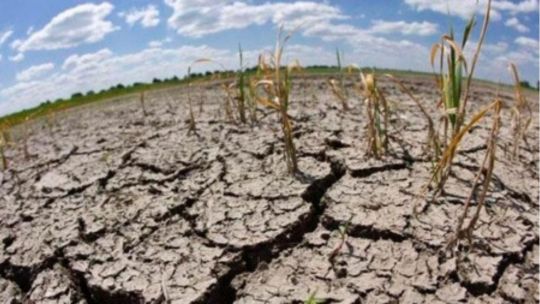 Grain production this season will be the lowest in this century Due to the prolonged drought that affects a large part of the Argentine territory.
The new projection of the Buenos Aires Grain Exchange estimates that it will reach 84 million tons of wheat, barley, corn, sorghum, soybeans and sunflower. This means a decrease of 35% compared to last season.
With downward corrections, corn production will be 36 million tons, while soybean will reach 25 million tons, with falls of 16 million and 18.3 million, respectively, compared to last season.
Buenos Aires SME producers assure that the drought is "alarming" and ask for more help
Bearing in mind that the agro-industrial sector represents the 65% of the income of dollars in Argentina, the productive loss it implies a 48% drop in exports, that is, US$ 20,811 million less.
According to the entity, the drop in tax collection will be US$ 7,376 million, while the GDP will do so at 3%.
"Current projections are subject to change and may change in the coming weeks.. The figures are not yet final.affirmed to PROFILE Ramiro Cosa, economist of the Grain Exchange of Buenos Aires.
End of La Nina
According to the latest report from the National Drought Monitoring Table, the total area affected by droughts increased in more than one million hectares in Argentina.
But the most outstanding thing is the increase in 19 million hectares of the severe category. This means a worsening of conditions in areas that were already affected, which reflects an increase in the impact on livestock systems, crops, and the population."
With different levels, the lack of water affects 173.62 million hectares, as well as 24.33 million head of cattle, around 11.34 million hectares of crops and 726,633 homes.
The organization indicated that "both the oceanic indicator (Sea Surface Temperature) and the atmospheric indicator (Southern Oscillation Index) currently present values ​​within the neutrality range, therefore, the end of the La Niña event has been officially declared".
"The forecast indicates a very high probability that the neutral phase will be maintained at least until the beginning of the austral winter" added the report.
LM / ED




Source link