It is no longer "Sergito" for her. Just "Sergio". Like the devalued moral transition of "You are no longer my Margarita, now they call you Margot", a painful tango that, in its verses, adds about the change in behavior and life of the slut: "Between the smoke of the cigars and the champagne of Armenonville". The smoke thing is not a coincidence Cristina to return to the original name of Massa, the head of Economy. He went from that affectionate diminutive to the original withered baptism. A reason: "Sergito" promised him an inflation starting in 4 (3 for the general public) and "Sergio" ended with an index that drifts between 6 and 7.
She was not the only one disappointment of the Vice, also disapproves of the negotiation with the IMF. It got worse in the last hours: he Massa's operation on dollar bonds of retirees causes insomnia. Disappointment, at least. Distraught, like Alberto, they have questioned the minister about the measures. Answer: We do this or we go to record inflation. And, if it is not enough, we ask the Chinese. Like it's cheap.
The Vice closes its eyes and persists in supporting "Sergio Candidate" —as some street graffiti already threatens— and his conservation as a minister over President Fernández. It needs it in force and proceeds contrary to what La Cámpora, its closest nucleus, expresses: that aristocracy of public power fights to minimize the Mass, set him aside, and that Kirchner's widow will lead the supporter of the Casa Rosada in the next elections. It will be necessary to see if the flattery of the crowd in future acts change his thinking. Finally, she owes herself to the people. She believes.
Magic realism in the ruling party
To that end, the succession of concentrations is coming to sweeten the lady's ego with Caesarian songsas the last television presentation (human rights meeting) in which he reigned over other colleagues in exile. More monarch than ever. A curious fact of that meeting. There were many complaints about the legal action, the lawfare, which punishes Cristina and other former popular court leaders for political reasons, according to them.
Nobody explains, however, the reason why this lawfare is not applied in Uruguay, where they do not harass former President Pepe Mujica —present at the deliberations— with trials or jail, much less with minimal denunciations of corruption, a leftist leader who He knew how to summon crowds and no one attributes hotels, fields, bank accounts or homes to him. Nor have they denounced collaborators who got rich out of nowhere trafficking suitcases with money or dream apartments in Florida. Not everything has to do with everything, as Cristina says.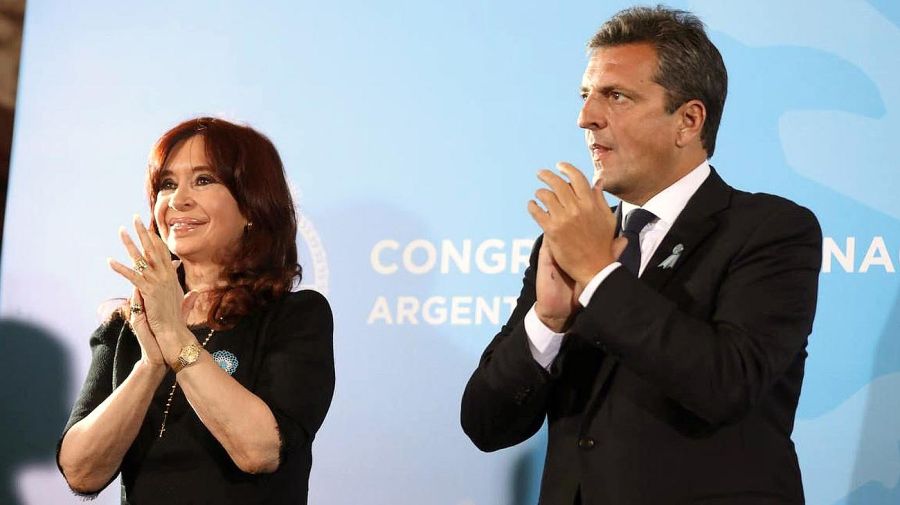 Now the Vice doubts about his eventual retirement: awaits the next few days of aging to make a decision, one month, two. As Mauricio Macri, who promises to rule on his nomination in May. Thus he has promised several of his stubborn collaborators that they will not resign themselves to premature defection. The planets align in favor of Macri, but he seems determined not to run.
A wink, as befits a veteran in these conflicts, has just been done to the gorgeous senator Carolina Losada in Santa Fe: he explained to him that he should not think of accompanying him in a presidential formula and that, instead, he should devote himself to encouraging his campaign for governor of the province.
Exit for the engineer's forum, while Rodríguez Larreta is concerned and outraged by the alleged neglect of the Federal Capital (fear of a defeat within the coalition if Lousteau's participation is enabled) and certain arrest for insolent attitudes of Patricia Bullrich: he estimates that she consults little and, above all, works on issues that affect him.
The resignation of Mauricio Macri and the betrayals of the dolphins
In this sense, as already noted in these columns, insists that the former minister Garavano return to that position in the event that Bullrich triumphs. She is not convinced, she must think that Garavano does not solve anything, she had him as a cabinet partner. A certain judicial restlessness dominates Macri, with a hundred legal complaints (Cristina exceeds it by about 500), three or four of a certain complexity. Let's see if in a next government, including his sympathy, he must also go to lawfare, turned into a false Cristina and Bullrich —if he won— into a false Alberto Fernández promising without doing so to settle conflicts in court.
Regarding this issue, the engineer today reveals a monumental indisposition for whoever was his legal adviser, Pepin Rodriguez Simon. He also does not want to speak or see Mario Quintana, his former deputy chief of staff. Late realized to hate.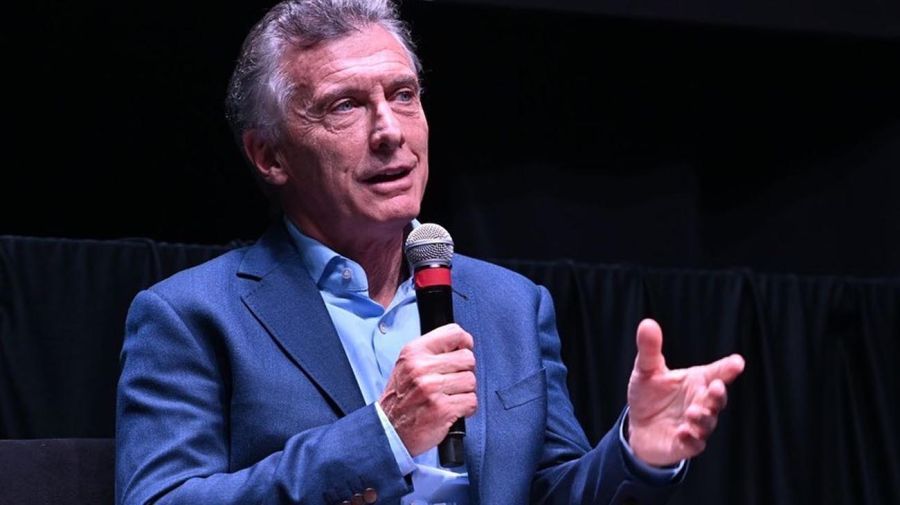 Cavila restless Macri for another presence: Javier Milei, to which they assign strength and growth in surveys throughout the country and in provinces that the economist did not even visit. He is grateful that Bullrich has agreed to a certain understanding with Ricardo López Murphy, trusting that this liberal presence will catch Milei's presumed voters. He comments on his anxiety to the two PRO candidates, he heard the confession of the libertarian himself, who in addition to not consenting to an agreement with radicalism, also refused to negotiate with the mayor of Buenos Aires. The UCR, at the same time, maintains that Milei is an insurmountable limit for the party: the Alfonsinista faction will never forgive him for accusing the former President of being a coup leader (in combination with Duhalde to overthrow De la Rúa), while treating him as a son of a bitch and gathered criticism about the economic performance of those times.
That abyss cannot be saved by Macri or Patricia no matter how much they communicate with Milei. Both, perhaps with disgust, prioritize society with radicalism. Not to mention Rodríguez Larreta, who more than once thought of taking Gerardo Morales as second. He now feels such an affinity with the UCR that, at times, he may even consider that they could be more of his friends than Sergio Massa himself. But everyone knows that this is impossible.




Source link