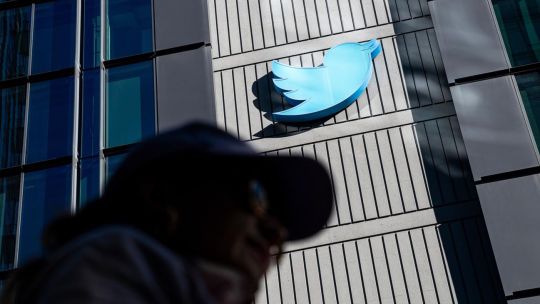 Twitter Inc. was sued by contract workers who argue that they were a "contingent labor forcewith the same obligations as the employees and that they should not have been fired without notice when Elon Musk took over the company.
The class action lawsuit filed Tuesday in federal court in San Francisco is the most recent legal consequence of the swift decision of Musk in November to eliminate more than half of Twitter's staff right after acquiring the company for US$44,000 million.
The lawsuit was filed on behalf of an unspecified number of workers subcontracted by Twitter through the recruitment company TEKsystems Inc., who was also named as a defendant in the case.
Elon Musk shot up the price of his favorite cryptocurrency
"Employees paid by Twitter through TEKsystems they were not temporary employees", according to the lawsuit. Instead, they were consistently told that they would have the opportunity to become direct employees of Twitter and "are part of the same mass layoffs affecting employees directly hired by Twitter", according to the complaint.
Elon Musk continues with firings on Twitter
Workers hired and paid through TEKsystems did not receive 60 days advance written notice when they were fired, as required by federal and California law, according to the lawsuit.
Twitter responded to a request for comment. with a poop emoji, the company's automated response to press inquiries. TEKsystems Representatives They did not immediately respond to a request for comment.




Source link