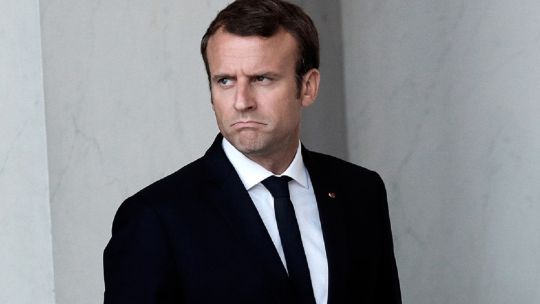 The President of France, Emmanuel Macronbroke the silence affirm that the pension reform that he imposed by decree must be in force "by the end of the year" and raised the tension with the unions and the opposition, which they branded as "liar and arrogant"to the president.
And burns Paris and all France. The protests do not stop. The streets are a battlefield. They burned pallets in the port of Marseille and on the highway that had to be partially closed.
There were also blockades in the entrances to the oil companies. The collectors clean the piles of garbage that accumulate in the streets of the city of light.
The pickets also affected the railway service, where a doll was placed on the track with the mask of President Macron. And the unions assure that the protests will continue.
The pension reform further sank the popularity of the French president in March. Currently only 28% of the French approve of his management, the lowest level of his mandate comparable to that of the "Yellow Vests" crisis, the popular revolt that in 2018 put him on the ropes.




Source link