"They are not people from Grabois, what is in Mar del Plata are young workers, cooperative members, high-level technicians from the University of Mar del Plata and the Conicet, developing an agroecological project with the authorization of the State Assets Administration Agency on 140 totally abandoned hectares. It is a marvelous project and I congratulate and admire them…"he pointed out in a video that he published on his social networks this weekendThe head of the CTEP, Juan Grabois, categorically rejects the opposition's criticism of the land issue in the El Marquesado area, on the outskirts of Mar del Plata, pointing his criticism at two JxC leaders in particular: Mauricio Macri and Patricia Bullrich.
"Once again I am proud to be the object of the attack and the lies of two people who did a lot of damage to this country: Mauricio Macri, former president of the Nation, and Patricia Bullrich, former Minister of Security," pointed out Grabois, stating that "it is not true that 'Grabois' people' usurped a piece of land in Mar del Plata, they are all lies", accusing Macri and Bullrich of "acting with appalling racism and xenophobia", and also pointed to the mayor of Mar del Plata, Guillermo Montenegronoting that "He wants to do business in the area with his sons' company."
"There is no usurpation, what we actually did was prevent, guaranteeing what the old Chapadmalal project says, since paradoxically General Perón wanted that area to be enjoyed by the humble," Grabois said, specifying that "comrades from Mar del Plata had an extraordinary initiative, and I congratulate and admire them, because they obtained custody of that property approximately a month ago, and they are carrying out all the environmental studies so that it has a positive impact on the regeneration of an environment that is damaged".
"Produce food without agrochemicals and cheap"
"The objective is to produce food without agrochemicals, so that the entire General Pueyrredón area has healthy and cheap food. Who can be against that?" Grabios wondered, noting that "those who are going to do it are producers who already They have been doing it, but they are exploited with very high rents, and they are paid very little for their products, but when you go to the supermarket you buy them 10 times more expensive than they are really worth."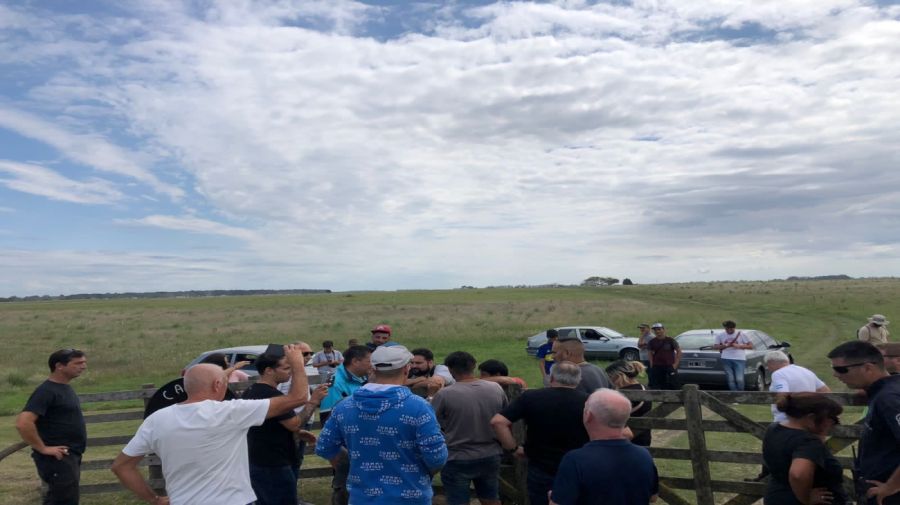 "This was dealt with by the urban integration law that encourages the creation of this type of colonies, in a natural and sustainable environment for the homeless family, for landless peasants, for workers without rights," added the social leader, emphasizing that "those who complain today about this also voted for that law, because it was approved unanimously."
"These people who are developing this project today have done a lot of very well done neighborhood urbanization work, even in coordination with the municipality itself (of Mar del Plata)"he indicated, assuring that the opposition "try a way of doing politics by boycotting those who want to do good." In this regard, and regarding the residents of the area for many years, Grabois indicated that "they were cheated during the dictatorship by a broker and still today they do not have their property title."
Grabois also denied that the conflict is going to escalate and stressed that "with our colleagues together with the Access to Justice management we mediated that went well." "This project is not the problem, it is the solution, it is the solution to have quality and healthy food, and so that homeless families have housing without having to do occupations, which then end up in very precarious neighborhoods without electricity without water without sewers ".
"And they are not 'Grabois people' as they said, they are people I admire and who have once given me the absolutely undeserved privilege of considering myself a benchmark", indicated Grabois at the end of his message, noting that "I ask Mauricio Macri to have a little empathy with those who are excluded from everythingto stop thinking that this is a country for the few and at least it is not so broken-faced, because we are not doing evil, we are doing good, the people are working very well and we cannot allow xenophobia and aporophobia to destroy any perspective".
HB




Source link