He general Consulate from Spain in Buenos Aires officially communicated that changes will be made to the system of turns for those who are processing the Spanish citizenship through the Law of Democratic Memory or Grandchildren Law.
Applicants who have previously been assigned a procedure identifier (IDU) as of January 1, 2022, in accordance with the search order, but who still do not have an appointment or appointment, are entitled to receive a mail who will invite them to select day and time conveniently in a virtual way to finalize the management in person.
Spain streamlines procedures for foreign professionals who wish to emigrate
The Spanish Consulate in the city of Buenos Aires announced through its official Twitter account that The system for granting prior appointments will be modified To obtain the double nationality as well as the interviews with the authorities to record the births in the Civil Registry.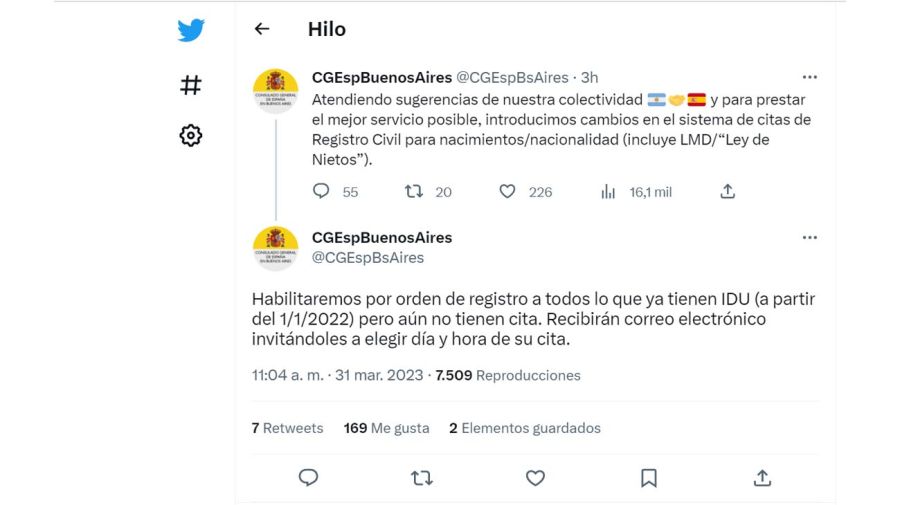 Grandchildren Law: how to process online the birth certificate of Spanish grandparents?
What benefits do I get when I acquire Spanish citizenship through the Grandchildren Law?
The Grandchildren Law allows the Argentines who are beneficiaries of the Spanish citizenship, have the same rights as a native inhabitant. From working to circulating through the so-called "Schengen Area".
In addition, it grants access to the local educational system and to obtain employment within the European Community within the framework of the also named as Democratic Memory Law.
"Since the implementation of the Grandchildren Law In October 2022, the European delegation granted 37,600 appointments to process nationality throughout the country, and pointed out that as of February 2023, 1,104 new Spaniards were registered in the books, which can now be documented," reported the Spanish consul in Buenos Aires, Fernando Garcia Casas.
Spanish citizenship: how to obtain it by naturalization letter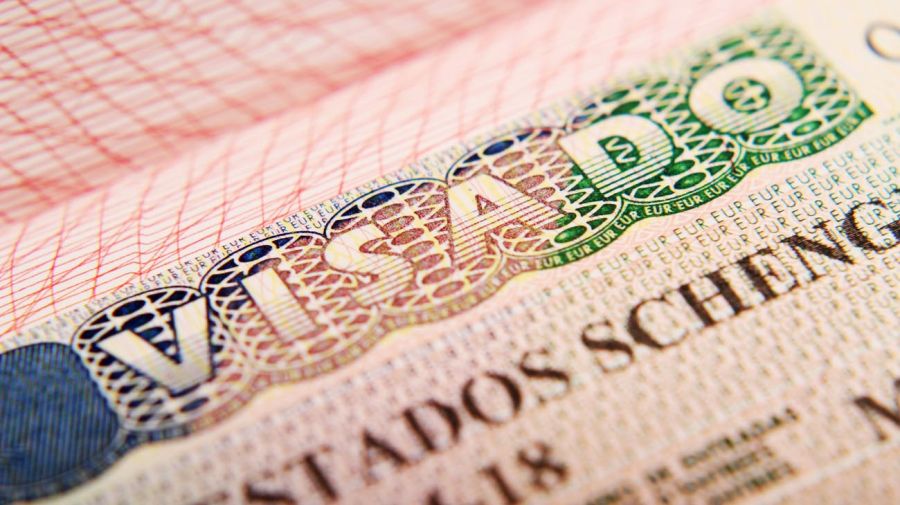 What are the requirements for direct children of Spaniards?
People who were born before 9/1985, father or mother with birth outside of spain and that they obtained nationality before the person was born.
The citizen must be under 21 years of age, and the mother or father must have been born outside of Spanish territory and have the Spanish nationality before the applicant was born.
The applicant must be under 20 years of age, and the father or mother was born outside of spain and obtained Spanish nationality, after the applicant was born before he was 18 years old.
Grandchildren Law: consulates collapsed due to massive requests to process Spanish citizenship
What is the rate and how long is Spanish citizenship valid?
The duration of the process varies depending on the case. Generally speaking, the process takes about 1 to 3 years total. When starting the process in the Consulate General of Spain must be paid 104,5 euros which are equivalent to about 15,000 Argentine pesos. It is extremely relevant to emphasize that they will not be refundable if the request is denied.




Source link