In a vibrant clash in the Forest, Gimnasia defeated Racing 3-1, in a match corresponding to the tenth date of the 2023 Professional League. For Lobo it was a fundamental victory, while for those from Avellaneda the blow was hard, since they had been playing an even level of play and with several changes their level fell and the defeat distanced them a bit from the fight for the lead in the championship.
After 8 minutes of play, after a cross from Leonardo Morales and a chest shot from Franco Soldano, Cristián Tarragona threatened and defined the right post by Gabriel Arias to make it 1-0 in favor of the local. With the dominance of Gymnastics, the minutes passed, until at minute 34 Edwin Cardona locked up with Bautista Barros Schelotto and had to be replaced due to an ankle injury.
At the end of the first stage, Gabriel Rojas committed an offense against Alexis Steimbach, saw the second yellow card and left Racing with ten, further complicating a night that for Racing had already started with problems.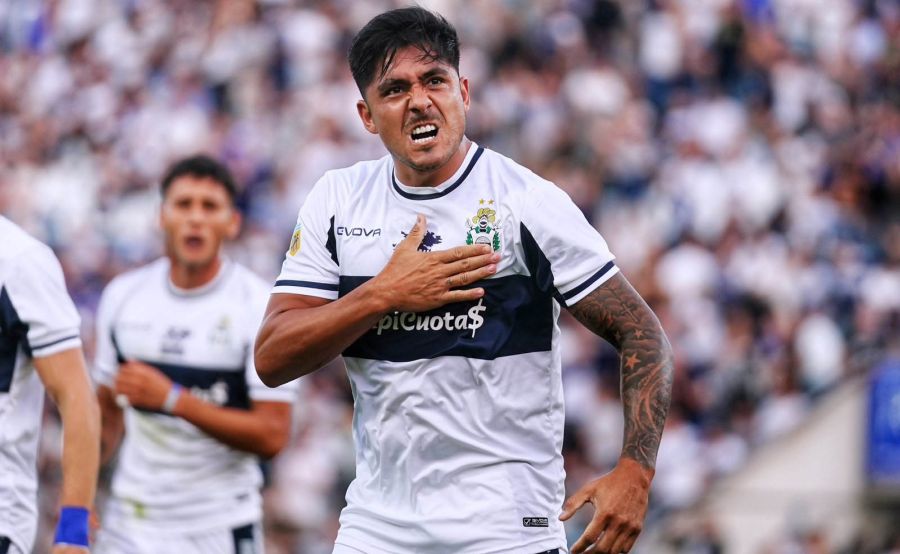 Already in the second part, at 10 and with a hellish header after a precise cross from Tomás Muro, the local captain, Leonardo Morales, made it 2-0 for the locals. At 21, after a cue assist from Nicolás Reniero, Jonathan Gómez placed the ball to the left post of Tomás Durso and discounted for Racing.
Franco Soldano, at 53, settled the game in a counterattack with a good shot hit the post of the "Academico" goal and made it 3-1. Thus, that Racing added its third defeat in the tournament, it will continue its path in the tournament when it receives Newell's in Avellaneda, while Gymnastics will visit River at the Monumental Stadium.
.
Summary of the party
.
Gymnastics 3 – Racing 1.
Stadium: Juan Carmelo Zerillo.
Referee: Nicolás Lamolina.
VAR: Leandro Rey Hilder.
.
Racing: Gabriel Arias; Facundo Mura, Jonathan Galvan, Emiliano Insua, Gabriel Rojas; Thomas Aviles, John Nardoni, Nicholas Oroz; Edwin Cardona, Maximilian Rosemary and Gabriel Hauche. DT: Fernando Gago.
Gym: Thomas Durso; Bautista Barros Schelotto, Leonardo Morales, Felipe Sánchez, Nicolás Colazo; Alexis Steimbach, Ignacio Miramón, Agustín Bolivar; Tomás Muro, Franco Soldano and Cristian Tarragona. DT: Sebastian Romero.
.
Goals in the first half: 9m. Christian Tarragona (G).
Second time: 10m. Leonardo Morales (G),
21 m. Jonathan Gómez (R),
54m. Franco Soldano (G).
Change in the first half: 34m. Matias Rojas by Edwin Cardona (R). Then Nicolás Reniero entered for Gabriel Hauche (R) and Óscar Opazo for Jonathan Galván (R); Jonathan Gomez for Nicolás Oroz (R); 29m. Guillermo Enrique for Tomás Muro (G) and Maximiliano Comba for Alexis Steimbach (G); Paolo Guerrero by Facundo Mura (R) .
Expulsion at 47m. Gabriel Rojas expelled (R).
THAT




Source link