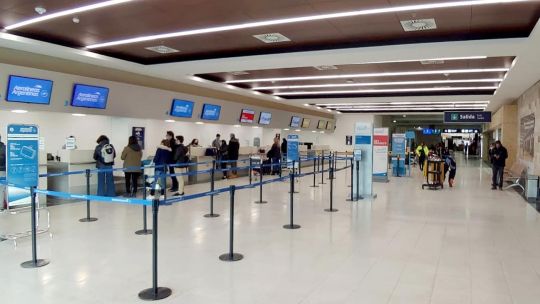 Representatives of ground control workers, aviation health and firefighters announced a national strike for Wednesday April 5, on the eve of Easter, considering that "the deadlines agreed in the last parity have not been met" to call a meeting last week.
If the force measurement is met, they will generate ddelays and flight cancellations in the 54 airports of the country, affecting the large flow of travelers during the long weekend from April 6 to 9.
According to the statement of the National Coordination ATE ANAC (National Civil Aviation Administration) "the Public Employment Office did not comply with the agreed deadlines, in relation to the performance allowance modification, going to a criterion of 1.5% per year and the rise in the remuneration unit 20% above the general parity".
International airlines alert for lack of supplies
Other motives
The union also justifies the measure of force that will affect national and international flights in which "they were not resolved issues that had been agreed upon after the last Mandatory Conciliation and that in many cases the General Director of Legal, Technical and Administrative (Paola Tamburelli) had made a personal commitment".
Among the unresolved issues, they cite the lack of personnel or the repair of vehicles "Follow me". These are used to supervise security on the apron and movement area at airports.
LM / ds




Source link