Horacio Rodriguez Larretahead of Government of the city of Buenos Aires, presented this Monday, March 27, his new Minister of Security and referred to the resignation of Mauricio Macri to his presidential candidacy.
"We don't need a messianic leader, we've had enough of that and that's how we are", expressed the Buenos Aires president this Monday morning.
In line with what was expressed by Macri, who in his resignation video spoke of "being vigilant" in not looking for messianic leaders in difficult situations, Larreta once again focused on a pro-primary speech and avoided confrontation with his direct rival. Patricia Bullrich.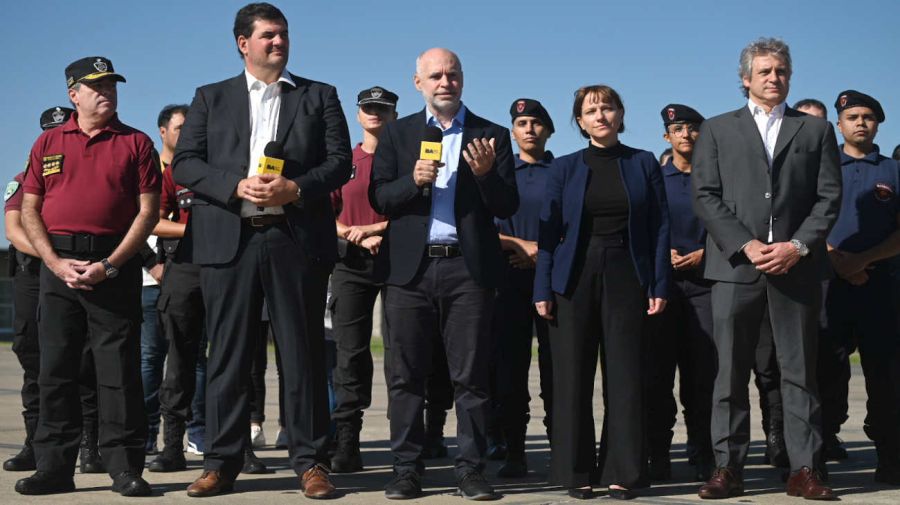 "As Mauricio Macri said, this is a team issue, not to bless candidacies. I don't believe in that, it reminds me of messianisms, blessing one or the other. Mauricio doesn't believe in that and neither do I. The only support is from the people. There is a STEP and people decide. I do not believe in these things from the finger of politicians. There are no unique leaders, nor enlightened. We have to put an end to that, it didn't go well for us with that path, "said the presidential candidate.
Asked about the impact that Macri's resolution could have on his dispute with Bullrich, Larreta considered: "I do not do, nor do I think there is a need to do, electoral speculation. We do not enter into small speculations about politics".
Hernán Iglesias Illa: "Mauricio Macri can play a role in preventing the votes from going to Javier Milei"
Rodríguez Larreta presented his new Minister of Security
After the resignation of Marcelo D'Alessandro Due to the scandal of the trip to Lago Escondido and the chats that became known on his personal phone, Rodríguez Larreta returned to support his former official and introduced his replacement, Eugenio Burzaco.
"He will continue to be part of the team in the national security plan. The fight against crime continues, not for a minute," said the mayor of Buenos Aires, who clarified that the alleged hacking of D'Alessandro is a "crude intelligence operation."
In his first words, Burzaco assured that his management will be close to the neighbors and said: "We will not have mercy on drug traffickingWe are going to fight every day to reduce this scourge that takes the lives of many innocent people."
Weeks ago and before being announced, he had been in favor of enabling Tasers in the city of Buenos Aires.
GI/ff




Source link