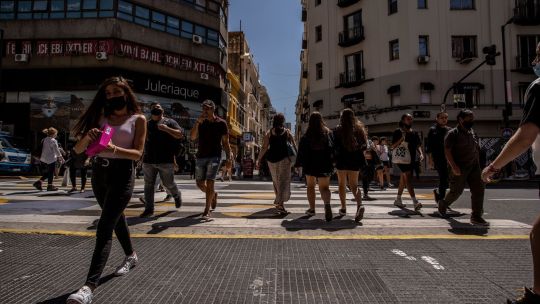 The executive board of the International Monetary Fund of Argentina approved this Friday the 31st a disbursement of US$5.3 billion for the country, according to people familiar with the matter, a key step in the government program that has faced setbacks amid worsening economic prospects.
The board approved the funds after IMF staff finished the fourth review of the $44 billion Argentina deal, according to the people, who asked not to be named because they did not have permission to speak publicly.
The IMF finished with the review of the goals and approved the disbursement of US$ 5,400 million for Argentina
The press office of the FMI declined to comment. A spokesperson for Ministry of Economy in Buenos Aires did not immediately respond to a request for comment.
The twenty-second IMF program in Argentina's history, the largest among member countries, stumbled a year ago when lawmakers from the government's own coalition voted against the deal. Since then, the program has faced increased uncertainty ahead of a looming recession and October presidential elections, with annual inflation in Argentina topping 100% last month.




Source link