Despite the internal macroeconomic conditions and the international financial context, a positive trend for investments in Latin American startups and, in particular, for Argentina.
They are defined as startups those ventures that have the potential to grow exponentially, solve a very big problem, with very fast growth curves and adaptation of regional products and services.
unlike a smewith which they can have similar billing and number of employees, a startup solves a big enough problem with the design of an agile business model to be able to become a high-value company in a short time and at a regional level. Mercado Libre, Globant and Despegar were born with this modelamong the first, and Ualá and Tienda Nube in recent times.
An Argentine startup will represent the country at the Bitcoin Energy Summit
To develop, startups depend on investments called "Seed Capital" and "Entrepreneur Capital".
He Seed capital They are early investments, by managers in Pre-series A Rounds, generally less than US$1 million. Entrepreneurial teams have an idea at the beginning, they find that there is a problem that nobody solves well and they believe that they can solve it better. That capital is used to form a company that can grow, scale and reach other countries.
For his part, he Venture Capital It is sought to scale, hire people, build middle management, retain talent, once the venture has built its product, has its first clients and begins to grow. In this case, they are Series A rounds with amounts that exceed 1 million dollars.
According to the latest study by the Argentine Association of Private, Entrepreneurial and Seed Capital (ARCAP) and Microsoft for startups, in Argentina, last year investments were made in Seed Capital US$14.1 million in 39 transactions and in Venture Capital some US$400.2 million in 51 transactions.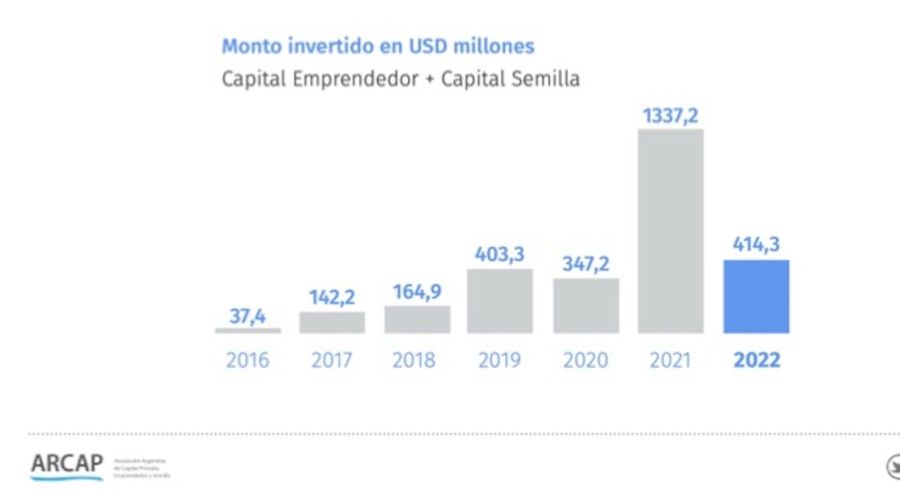 The number of transactions has been growing both in entrepreneurial and seed capital, it fell a bit in 2022, but it has a sustained level compared to previous years," said Lorena Suárez, president of ARCAP.
"For us, the fact that the level of financing for startups in early stages has not been affected is very good, because it speaks of a continuity of an industry and a proper adjustment of the global market. Most of the Seed Capital investments are concentrated in biotechnology and fintech entrepreneurs. In Private Capital fintech prevails over biotechnology".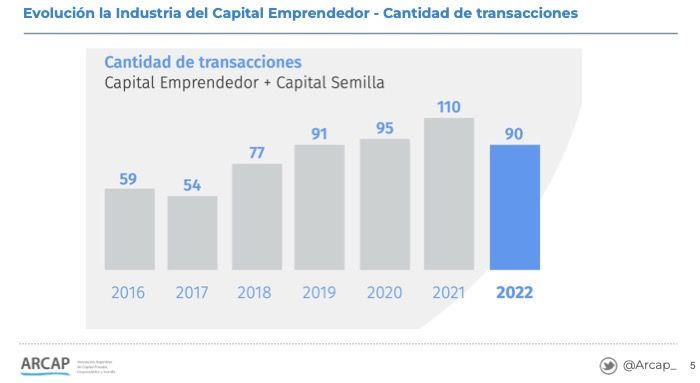 In Argentina, investment activity predominates in CABA and the province of Buenos Aires. "The process of federalization is not minor in quantity of entrepreneurship in the provinces of Córdoba, Santa Fe, Tucumán, Salta and Mendoza, where the movement of entrepreneurial talent begins to generate funds".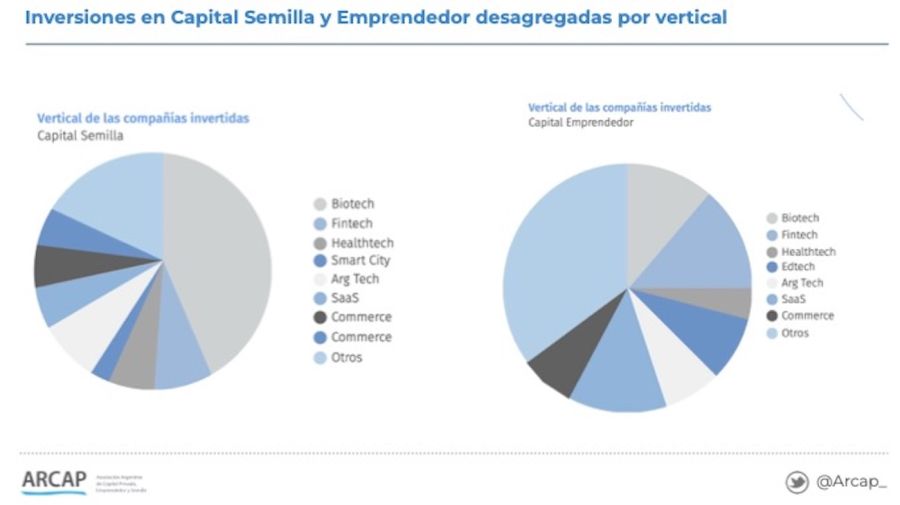 Suárez points out that Argentine entrepreneurs build solutions to help companies in digitization processes. "We see 23-25% for consumers and the rest for companies," he says.
"We observed that 38.9% of the rounds were for startups that also have positive social or environmental impact, in addition to the economic return. Another important point to highlight is that in 2022, 39% of the founding teams are diverse, with at least one woman," added the ARCAP president.
In the context of Latin America, depending on the year, Argentina is ranked two or three in the ranking of countries in entrepreneurship and, in number of investments, it is between the third and fourth country, where Colombia is inserted.
With the banking crisis hitting the markets: what should you invest in?
"The great countries are Brazil, with half the unicorns, and Mexico, which has grown a lot in the number of high-value ventures and start-up funds. Colombia is added to them in investments", indicates Suárez.
"In those countries where there is entrepreneurial capital and the capacity to develop technology, We are going to begin to see many high-value ventures, because it is becoming increasingly clear that entrepreneurial talent and technology solve the immense problems of the region and capital is going to look for it," he adds.
The future of investing for startups
Regarding what is to come, Suárez explains that "when there is more capital available, ventures can take more risks and be encouraged to prioritize growth over profitability. At times when capital is less available, with a long-term vision and building value, they will make decisions looking more at sustainability and survival".
For this reason, he estimates that "the behavior and amount of investment that we saw in 2020 and 2021 they will probably slow down in the next few years. The global concept influences more than the local situation".
LM / ED




Source link