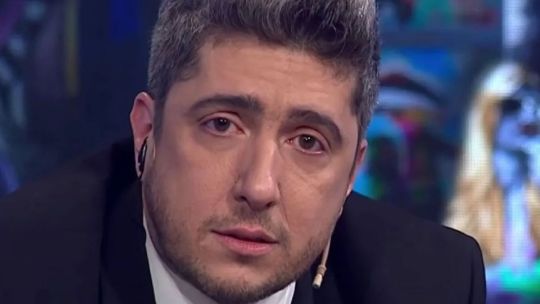 On Wednesday night, the renowned conductor, traveled to Madrid. There an Argentine journalist, Roxana Segatori, was waiting for him, she looked surprised and at times bothersome.
When leaving Ezeiza He had assured: "I need to relax my head and rest a bit," he reiterated it three times. When leaving Barajas International Airport, when asked if she had traveled to rest, she managed to say: "If you let me, yes." Asked how he feels, Mammon's property sentenced: "A little besieged, because I came to rest and I met you."
Jey Mammón, shouting on the plane to Spain: the version of the person who traveled with him
And closed: "Yeah I gave the notes that I had to give And I said what I had to say. I came to rest for a few days. I didn't run away from the country And I'm not going to stay here. I came to relax a bit. If they let me…I'll relax, if not…it's going to be difficult. Thank you. Bye girls", closed the artist.
AO JL




Source link