The referent of La Cámpora and Minister of Development of the Buenos Aires Community, Andrés "Cuervo" Larroquereturned this Sunday, March 12, to attack the president Alberto Fernandez by holding that "yes"I had a chance to re-elect, I would already be putting up posters"and the plenary session of the Kirchnerist militancy yesterday would have had the slogan "Alberto re-election."
In radio statements to Futurockthe coordinator of the force "The Homeland is the OtherHe assured that "the balance" of Fernández's management does not show "sufficient achievements" to "think of an automatic re-election."
This is a new offensive by Larroque, the spokesperson appointed by the vice president Cristina Kirchner for wear down the president and try to lower him from his candidacy.
Larroque overshadows Máximo, bombards Alberto and builds with the endorsement of Cristina Fernández
"If the President had a chance to re-elect, he would already be putting up posters and yesterday's plenary session was Alberto for re-election. But those conditions are not there, reality does not represent him and the operation that the President gave to the Frente de Todos in terms of management, is not We have the achievements," he said.
"The balance does not allow us to think of an automatic re-election. The operation of the political force makes us assess that there are many things to redefine," he said.
Although he recognized that the head of state initially had to manage a very complex period with the outbreak of the coronavirus pandemic first and the war in Ukraine later, he stressed that you can't "hide that there are a lot of mistakes that put us in a dubious situation".
What will Kirchnerism do if Alberto Fernández goes for re-election?
Asked about what will make Kirchnerism hard in case Alberto Fernandez ratify that he will go for a second presidential termLarroque left any possibility open.
"We have to think about what we are going to do and we are starting a path calling on the militancy as a protagonist. There are no mandrakes, Cristina herself needs an organized and mobilized popular force", he asserted.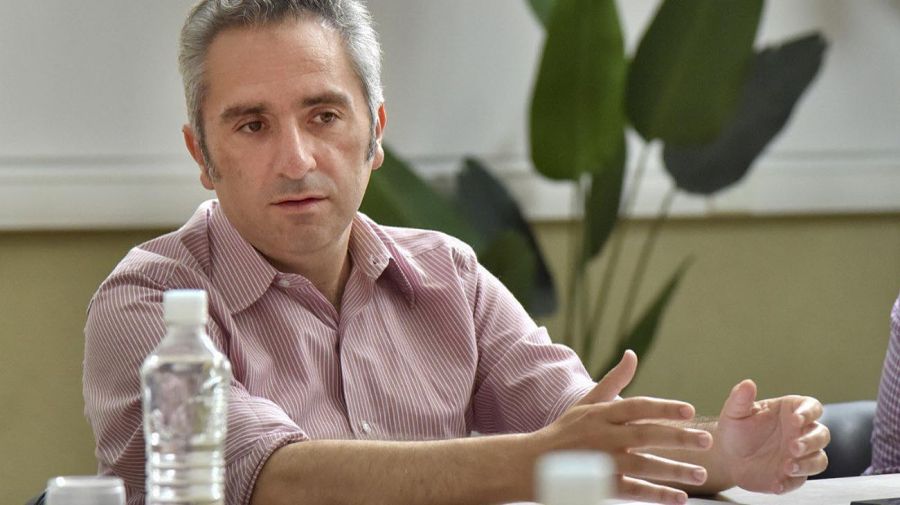 Larroque highlighted Massa and said he wants him "always on his team"
In another order, he highlighted the management of the Minister of Economy, Sergio Massaof whom he said that he wants him "always in his team", although he avoided pronouncing on a possible presidential candidacy of the leader of the Renovation Front, because his chips are in the first place to see if it can "break the ban" by Cristina Kirchner so that she is the representative of the Frente de Todos for the Casa Rosada.
"I want Sergio on my team but we have different perspectives, we have permanent dialogue, we agree on some things, we don't on others, he is intelligent, understands politics and has his feet on the ground," said the camper about Massa.
Regarding the situation of Cristina Kirchner, he considered that she did not get out of the electoral contest but that a ban weighs on her, and he drew an analogy with Juan Domingo Perón in 1972.
"Just as in the past the candidate of the year 72 was Perón and he went to the process (Héctor) Cámpora, We have to fight for Cristina's candidacy and that there are no impediments like this situation of judicial mafia trigger on Argentine democracy", he stressed.
Andrés Larroque, Cristina Kirchner's hawk
Larroque will cease to be the general secretary of La Cámpora and there is already a name to replace him
On the other hand, regarding his personal situation in The Camporaa political organization that is in the midst of a transition and restructuring process, Larroque revealed that he is in the process of leaving the general secretary, a position that would remain in the hands of the Kirchnerista legislator from Buenos Aires Lucía Cámpora, great-niece of former President Héctor Cámpora.
"At this moment the idea is that the role of the General Secretariat can be assumed by a colleague, a woman, Lucía Cámpora. We will see when we formalize it, it is a debate that began in the act of Argentinos Juniors," he said.
ED




Source link