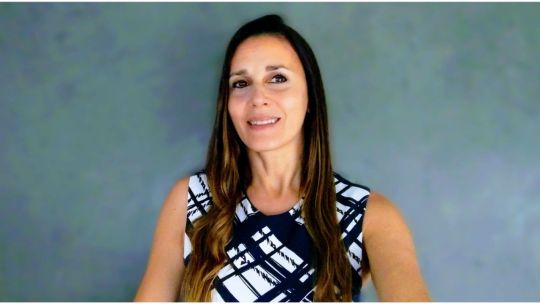 I usually ask my clients what they are looking for, their answer is usually simple, 3-room house for sale, this being the symptom and they do not recognize the real problem and its need.
I am going to share with you my experience with a client friend, how I managed to accompany her to solve her needs.
Victoria calls me and begins to enumerate: I am looking for a house or townhouse or duplex, on its own lot or not, in the North Zone with 4 rooms, at such a price.
I ask her, what are you looking for Victoria? and I wait. I want to know what is happening to her at this point in her life and what are the needs of her family. She tells me that she has been separated for a few months and that she urgently needs to find a house in a safe neighborhood, close to the school because she has two daughters in school (one in Primary and the other in Secondary), that she needs three bedrooms, a playroom because she wants each one to have their privacy and also started working from home in a personal venture.
My proposal to solve your need:
In our first interview, it is essential to listen, to know what your needs are in order to understand your reasons for buying and the term that you propose. How is your dream home, the characteristics that it must have and the budget that you want to invest to obtain it.
Based on your wishes and the capital that you can invest, I will advise if it is possible to comply with your list or if it is necessary to apply some changes, giving up any desire or changing the area to maintain your choice. In this way I can make a suitable selection to your needs.
Using the information, I will organize the visits. The criteria to visit the chosen properties will be first the one that meets the greatest number of requirements requested by it and finally is that it meets the fewest requirements.
I will carry out a market study of the chosen property to determine if its price is competitive. I will prepare an offer for you to book with a counter offer to the owner.
Once an agreement has been reached with the buyer, I will indicate the steps until I accompany her to the deed, together with a folder with all the documentation so that it remains as a backup.
I will give a present for that important moment, an infinite thank you for trusting that happiness could surprise her and tell her that step by step you can reach the dream of a new home.
Who I am?
I am Jimena Maderna Martillero Appraiser and Judicial Expert, I have been working in the real estate sector for 25 years. Those who know me best know that I am an active, persistent and goal-oriented woman. On a personal level, I like to listen, to be close and I face challenges with serenity, balance and passion.
"My clients highlight my honesty, empathy, clarity and transparency."
Contact information:
Jimena Maderna
Buenos Aires–Miami
Address: Del Arca 773, Punta Chica, Province of Buenos Aires.
Phone: 4745.5362
Mobile +549 11 62 13 8104
Web: www.maderna.com.ar
Mail: [email protected]




Source link