On his 64th birthday, President Alberto Fernandez participated in an act for Veteran's Day and the Fallen in the Falklands War and was present at the Quinta de Olivos, where the second date of the "Cycle of Concerts for Democracy" took place, which brought together 400 people.
On this occasion, the rock band from La Plata "Estelares", and bad weather conditions were also protagonists of the day. The musicians were about to go out to perform, but a downpour postponed the recital and the president along with the people had to go to the press conference room.
During an act for Malvinas, Alberto Fernández launched strong criticism of Macri and Bullrich
"Seeing you happy enjoying the music is the best gift you can give me"said the president, born on April 2, 1959 in Buenos Aires, when welcoming the public before the band played a series of songs, where there was no lack of their classic "Aire".
In one of the images that became known, the head of state is seen enjoying from a concert window while the public sang and clapped. Both in the presidential residence and in the act for the 41 years of the start of the Malvinas War, which took place in Almirante Brown, received greetings for his birthday.
In the farm that is located in the Buenos Aires town of Vicente López, in the North zone, the president was accompanied by the presidential spokesperson, Gabriella Cerruti.
The shows in the presidential Quinta de Olivos
Since March 26, Quinta de Olivos opens its doors to the community, for four consecutive Sundays, to participate in the free Concert Cycle that started with the presentation of Juan Carlos Baglietto and Lito Vitalecontinued this Sunday with Estelares and will continue with david lebon on April 9 to close with Adriana Varela the 16th
The shows, recorded and later broadcast on Public TV, have limited seats and require ticket reservations through a form that is published each week for the following date.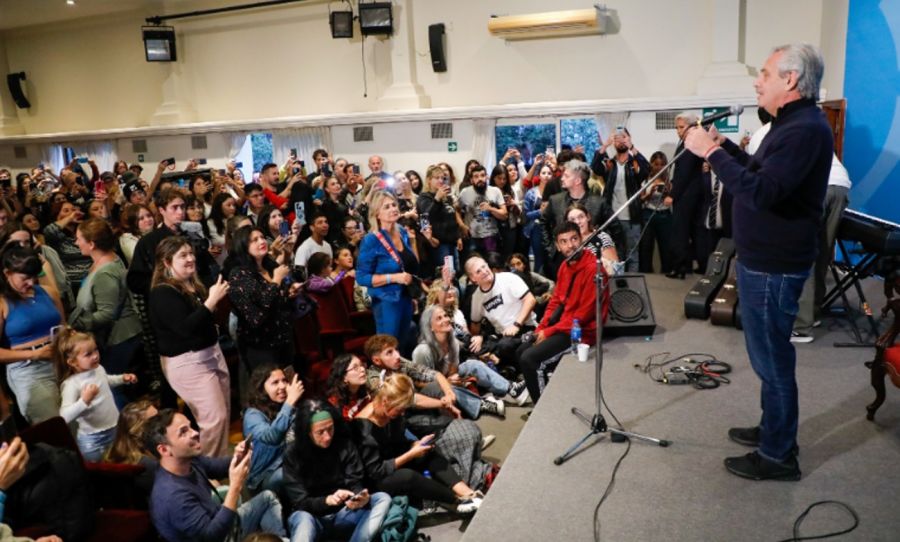 Throughout the day, Fernández received greetings from different leaders of the Front of All. "Happy Birthday! May it be a great day for you, mate."said the chief of staff, Agustín Rossiin a message through his Twitter account.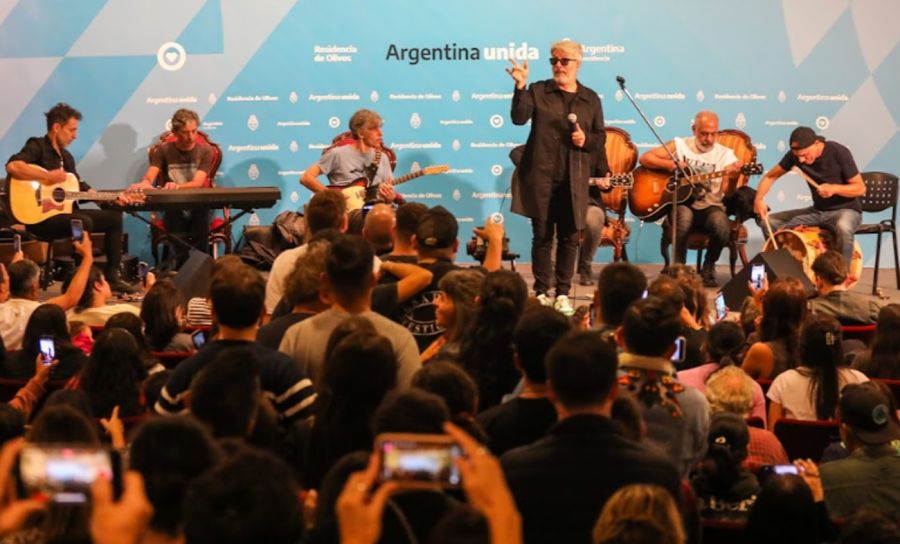 A similar message was sent to him by one of the leaders of the Evita Movement and a national official, Fernando "Chino" Navarro, who wrote "Happy birthday. Have a great day surrounded by all your love."
Daniel Scioli, Argentina's ambassador to Brazil, also used his social networks to congratulate the Head of State: "Very happy birthday, comrade and friend President. I send you a big hug with the usual affection, respect and gratitude".




Source link