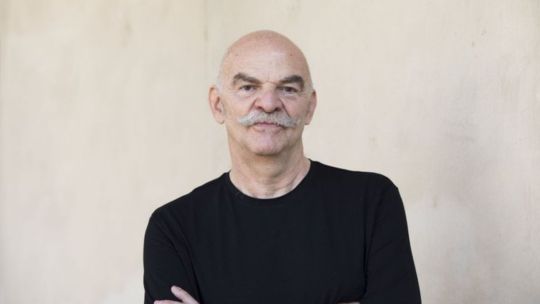 the argentine writer Martin Caparros lectured at the IX Congress of the Spanish Language and proposed change language name It is spoken in more than 20 countries. A dissident position had already been raised by Maria Teresa Andruetto.
Caparrós was the only Argentine writer invited to speak at the IX Spanish Language Congressheld in the city of Cádiz, and took advantage of that sounding board to challenge what could be considered a remnant of linguistic paternalism, an imperial heritage embodied in the very name we give to the language we speak, whose discussion is pending.
"A consequence of the colonial centuries is that the globe teems with countries that speak languages ​​that still bear the name of conquering country. English and French, of course. Also Spanish, "he said during his participation in a table" Spanish, common language: miscegenation and interculturality in the Spanish-speaking community ", together with the Mexican Juan Villoro and the Peruvian Alonso Cueto.
Martín Caparrós proposed renaming the language "Ñamericano" and a Spanish writer came out to cross it
"Castellano" – argued Caparrós – is the name of the dialect that spread throughout America, but it does not allude to any national state. And "Spanish" does not work either: "Gentilic and adjective of what belongs to the Kingdom of Spain."
His proposal is to decolonize, to stop using "Spanish" and to start calling the Castilian that is speaks in Hispanic America. The term had already been coined by the writer in We are Americaan extensive chronicle on Latin America published in 2021.
"The time has come to think of a name for that language that is not that of an empire that imposed it with blood and crosses," said Caparrós.
FM JL




Source link