He Economy Minister, Sergio Massa, recently met with the Deputy Managing Director of the International Monetary FundGita Gopinath, and your team. Through his Twitter account, the official revealed that "the impact of the drought in the country was analyzed and the expiration of the curve in pesos was valued."
He also noted that "both We share the government's decision to continue advancing with measures that promote the increase in exports with the aim of strengthening reserves".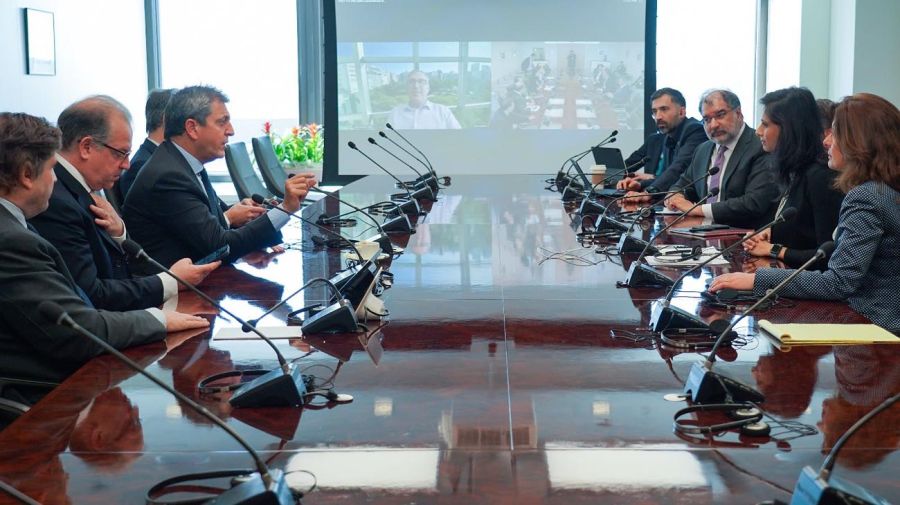 For his part, Gopinath agreed on "the severe impact of the drought" and stressed the importance of take measures to strengthen reserves and continue mobilizing domestic financing", in relation to the focus on the "depth of the local debt market" that the economic team seeks with the recent swaps.
Together with Massa were the head of Advisors of the Palacio de Hacienda, Leonardo Madcur; the head of the General Directorate of Customs, Guillermo Michel; and Santiago García Vázquez, head of communication for the portfolio. The meeting took place in the context of the 4th review of the IMF program.
Massa was received by Gopinath as IMF head Krislatina Georgieva is visiting China.
Massa and Goldfajn from the IDB analyzed the disbursement schedule for Argentina
Awaiting the disbursement of US$ 5,300 million
Last week, the new spokesperson for the IMF and former head of the Fund's mission in the Argentine case, Julie Kozack, assured that the agency's board of directors will deal "very soon" with the Argentine case to approve the US$ 5,300 million arranged, after the approval of the technical review of the staff.
In this sense, he had explained that "typically there is a period of time" that the board takes of no less than two weeks from the approval of the technical review, it was the last March 13 in the Argentine case, in which it was agreed also the review of reserve goals for the period 2023.
RM




Source link