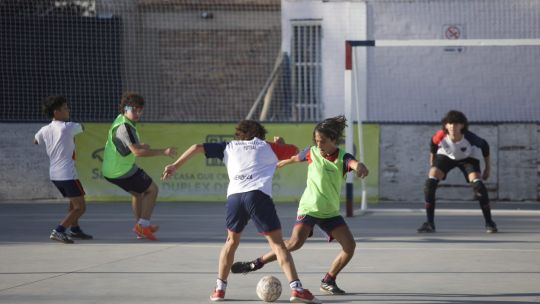 With the aim of improving the sports infrastructure in neighborhood and town clubs in all the country's provinces, the Ministry of Tourism and Sports of the Nation launched the fourth stage of "Clubs in Work".
With an investment of $2,400 million, in the first three instances, more than 4,200 works were carried out in clubs in 1,200 municipalities, benefiting one million people who practice sports and recreational activities in these institutions, which generated more than 20,000 jobs. jobs in the construction sector.
In parallel, the national ministry is improving the facilities in more than 150 municipal sports centers in all regions of the country, with an investment of more than $2.1 billion.
"The clubs are the heart of our sports policy. For this reason, we carry out a historic investment to improve its infrastructure so that they can receive young people with the best conditions. As the last World Cup showed us, glory is born in neighborhood and town clubs", reflected the Minister of Tourism and Sports of the Nation, Matías Lammens.
To request support, clubs must complete the registration in argentina.gob.ar/clubes. They have time until April 10.
"Clubs in Work" is part of a battery of measures of the National Government in support of sports institutions, such as the "Hay Equipo" program, which guarantees access to sports practice and health check-ups for children and adolescents who receive the AUH, the "energy subsidy for neighborhood clubs", which will allow 8,000 sports entities from all over the country to maintain the subsidies in the price of electricity and natural gas through the network, and the "Assistance Unit", that allowed 1,500 sports entities to advance in their regularization process, among other initiatives.




Source link