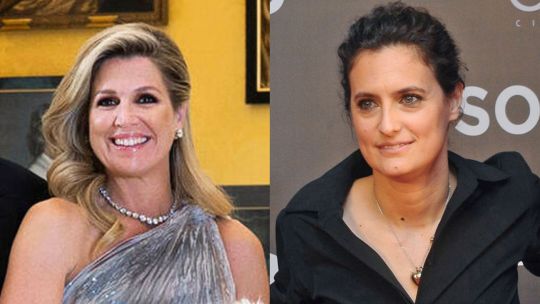 It was something that was going to happen at some point. The life of Máxima Zorreguieta could not not have a movie, even a documentary, or a series. Especially in this era where platforms are looking for stories to, as Reeds Hasting –CEO and co-founder of Netflix– postulates, have products to occupy their customers' time. The most time possible. The story of an Argentine girl who ends up becoming queen and who, with her charisma, changes the image of the monarchy of the Netherlands, is a fantasy tale. And it will be this that will end up becoming a series under the direction of Agustina Macri.
Although something was already rumored not long ago, what has already been defined is who will play Máxima in fiction: Delfina Chaves, sister of Paula Chaves and one of the protagonists of the soap opera Argentina, land of love and revenge. In a few days she can also be seen in another of the series that narrates the life and death of a myth of Argentine sports: Ringo Bonavena. Yesterday afternoon, Chaves posted images and videos on her social network about the presentation that the start of filming for the series was made in Amsterdam. That announcement was made with some characters from the cast and with the actor Martijn Lakemeier, who will play today's King William of the Netherlands. Lakemeier is 30 years old, he is Dutch and he started his career at the age of 15. Agustina Macri does not appear in the images, who is one of the directors who always prefers to be behind the cameras; of all cameras.
The first episodes of the series will be filmed in Argentina, to later move the production to the United States, Spain and finally to the Netherlands. As it turned out, the series will draw on various sources, including the book Máxima Zorreguieta Moederland, by Marcia Luyten and other of the various biographies that exist, such as the one written by the Argentines Soledad Ferrari and Gonzalo Álvarez Guerrero, and of course, the leafy photographic and film material that exists about her as a member of the aforementioned monarchy. What is still unknown is if this series has some kind of authorization from the Dutch crown or if Máxima or her officials will have some kind of look at the final script of the series.
This project would be the second series for Agustina Macri. In 2022 he presented Limbo, produced by Star +, with which he competed in the series contest held in Cannes and for which a second season was announced.




Source link