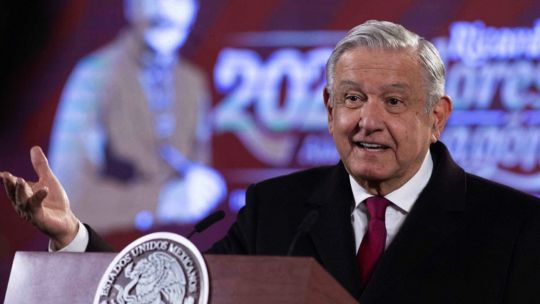 The economic activity of Mexico beat all estimates in Januaryexpanding at the fastest annual pace in five months amid a country's recovery that continues faster than expected.
The activity in the second economy largest in Latin America grew by 4.4% compared to the previous year, Mexico's National Institute of Statistics and Geography (INEGI) reported on Friday. The result surpassed all the estimates of the economists surveyed by Bloomberg, who pointed to a median growth of 3%. In the month-to-month comparison, activity increased by 0.56%.
Inflation in Mexico moderates more than expected
After taking a hit during the pandemic, the Mexican economy is benefiting from stable macroeconomic conditions and growing investment, including the relocation of foreign industrial projects in the country, a process known as "nearshoring." The inflationwhich hit its highest level in more than 20 years in September, has been slowing after an aggressive tightening cycle of its monetary policy.
In January, the services sector expanded by 5.6% compared to a year earlier, while industrial activity grew by 2.8%, according to official data.
RM / MCP




Source link