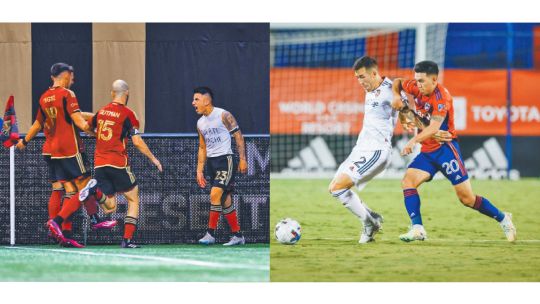 A young player threatens to dethrone the Brasileirao as the star of soccer in the Americas: MLS, which is steadily gaining ground by taking advantage of the decline of the traditional markets of Argentina and Mexico. The American clubs changed the strategy of hiring famous soccer players on the verge of retirement with which they sought for years to attract attention to their championship, released in 1996.
Now they are competing for the pearls of the continent with the Brazilians and displacing Argentines and Mexicans, once great contenders who have lost space due to financial difficulties or regulatory changes. The move guarantees to raise the level of Major League Soccer (MLS) and the surplus value of the eventual resale of athletes to Europe, resources that the South American powers used to concentrate.
"It has to do with the vision that the owners of the teams had for the American league to become one of the great leagues worldwide," says Alfonso Mondelo, MLS director of competitions.
The US championship, where three Canadian teams participate, has been the one that spends the most on transfers in America since 2021, according to FIFA reports on transfers between 2018 and 2022 (excluding 2020, due to the pandemic).
That year it disbursed 159.9 million dollars, three times more than Brazil, eleven more than Argentina and five more than Mexico. Last season there were 181.5 million, more than double that of Argentines and Mexicans, and 1.6 times more than Brazilians. "In the early years of MLS you almost had to beg the players to come. Now they contact us" due to the organization and from here they can jump to Europe, says Mondelo.
In February 2022, Atlanta United gave a sample of the new operation: it paid Vélez the record amount for that market of US$ 16 million for Thiago Almada, then 20 years old and coveted by Europeans. "I want to have a good season and have the opportunity to go to Europe," the player said at the time. Ten months later he became the first MLS player to win a World Cup.
In previous windows they signed other youngsters with a future on the Old Continent: Alan Velasco, formerly Independiente, the Uruguayan Diego Rossi and the Brazilian Talles Magno.




Source link