Momo is one of the Spanish-speaking streamers who dedicates the most time to general culture. Away from the mainstream content that can be broadly speaking video games, reactions to songs or "just chatting", the man from La Plata chooses to make World War II part of his agenda, to the Argentine dictatorshipal assassination of Fernano Baezamong other topics. He perfectly understood the role of a communicator that the streamer has, and that is how he generates his content.
"For the first time a content creator in Antarctica", expressed Momo after getting off the Hercules, the plane of the Argentine Air Force. Let us remember that it had already been pioneer in streaming in the concentration and extermination camps at Auschwitz.
The trip was divided into 3 parts, due to pre-established technical stops: first from the Palomar Airport, in Buenos Aires, to Bahía Blanca; then to Río Gallegos as the penultimate stop, to finally arrive at the Antarctic Continent.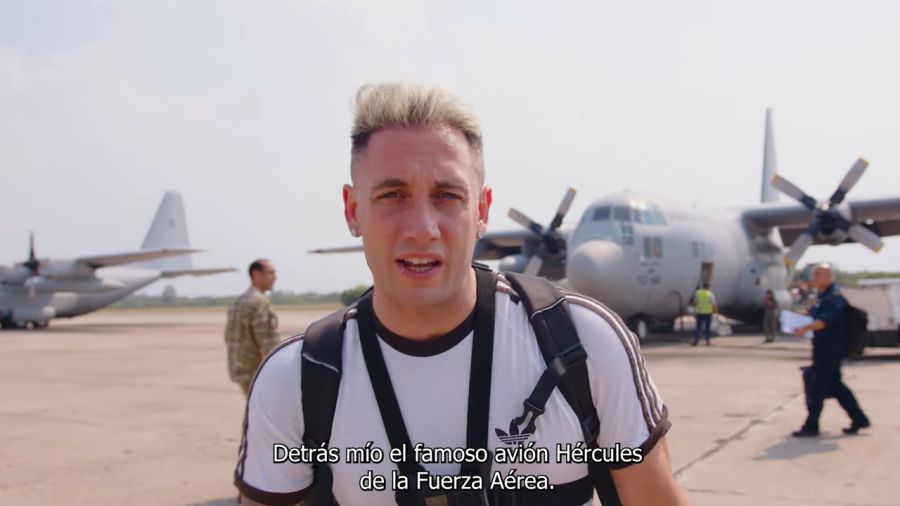 ANTARCTICA AND SOVEREIGNTY
"It's incredible what we live through," Momo released after the experience in the Air Force helicopter that led them to fly over the Antarctic bases. The helicopter was the Bell 212, belonging to the VII Air Brigade of Moreno, and which has been operating at the Marambio Base since 1983. Regarding the history of Antarctica, the man from La Plata recounted: "Argentina is the country with the largest number of bases across the continent. There are scientists and soldiers who are here and who are a source of pride for all of us."
Look at Momo from the Marambio Base:
Momo also added that "there are many countries claiming sovereignty over Antarctica" and stressed the relevance of the State: "It is important that the State finance the investigation here, because as long as the investigation continues, this will continue to be Argentine soil."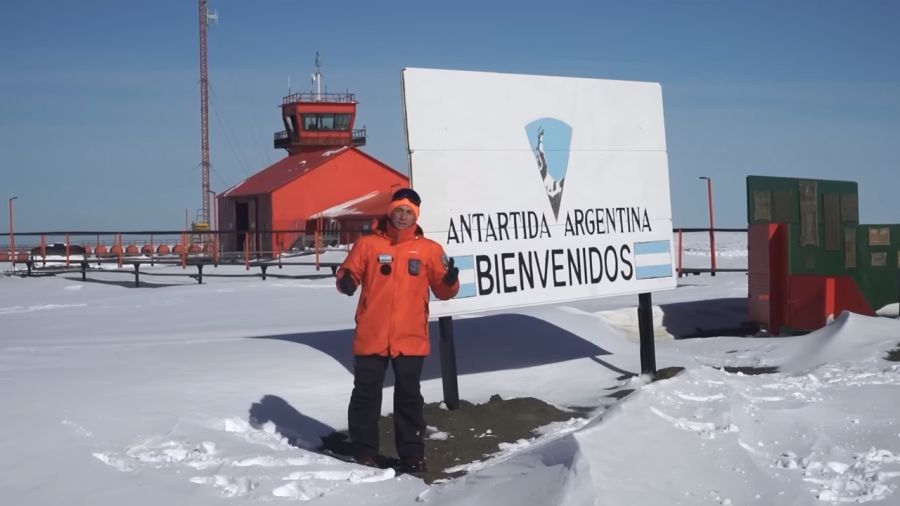 THE STREAM AND THE DOCUMENTARY
"We are doing something that has never been done," Momo said during the stream. It was made with 3 different cameras and the sound connected to the part so that the wind does not interfere. "All the Internet resources of the Marambio Base are dedicated to us and to the stream"confessed the man from La Plata, who also thanked the Ministry of Defense for allowing him to make the trip to Antarctica.
Finally, Momo explained: "It is necessary to exhibit all this. Taking care of it, feeling it as one's own and understanding that people gave up their lives and others dedicate their lives so that the Argentine Flag can wave at the highest point of Antarctica".
Do you want to know the best of Twitch streaming content? find out in PEEK Latam.




Source link