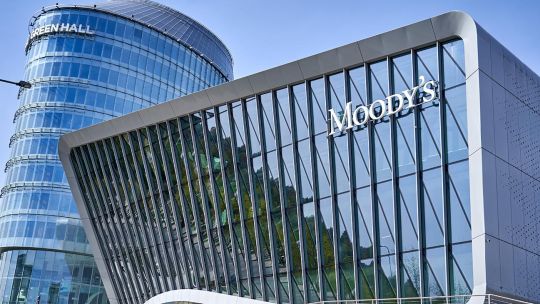 The risk rating agency Moody's Investors Service changed the perspective of Argentina's banking system to negative, from stable.
The change according to Moody's "reflects the deterioration of operating conditions, in the middle of a significant reduction in expected economic growthwith a probable contraction of GDP of 0.5% in 2023 and a persistently high inflationwhich already exceeds 100% per year".
In addition, the rating agency considers that banks' large holdings of public and Central Bank debt "expose them to increasingly difficult financial conditions.
Moody's downgrades the US banking system
"This will be aggravated by the political uncertainty derived from the presidential elections which will take place in October 2023", the report indicates.
For Moody's, these conditions are offset "in part by the banks' relatively solid fundamentals, with considerable capital reserves, historically high liquid asset holdings and adequate profits."
Stable outlook in Latin America
For its part, the rating agency maintained the stable outlook for four Latin American banking systems: Panama, Paraguay, Uruguay and Central America.
Panama: "The favorable economic environment, with real GDP growth of 4.1% this year and moderate inflationary pressures, will support the business conditions of the banking system."
Paraguay: "Banks will benefit from stable operating conditions, with real GDP expanding by 4.5% in 2023."
Uruguay: "Economic activity will slow to 3.0% real growth in 2023, but will continue to provide a strong environment for banking operations."
Central America: "the strong financial performance of the Central American banks and the solid economic dynamism (it is expected that the region's real GDP expands by 3.1% on average in 2023) will offset the rising asset risks stemming from a possible reduction in remittances from the United States.
LM / ds




Source link