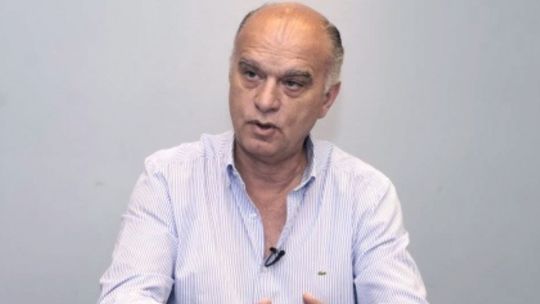 The mayor of the Buenos Aires party of Lanús, Néstor Grindetti, will take leave in the southern district of the Buenos Aires suburbs to assume as interim president of Independiente, in the midst of the serious institutional, economic and sports crisis that affects the Avellaneda club.
The communal chief will submit to the Deliberative Council of Lanús the request to depart from office "for a minimum period of one month and a maximum of three months," the sources consulted specified, and will be replaced by Diego Kravetz, who currently served as chief of staff and responsible for the Security area.
Grindetti's objective is to dedicate himself fully to Independiente, since with the resignation of Fabián Doman the Presidency of the "Red" was in his hands for being the first vice president.
Omar De Felippe, the main candidate to lead Independiente
"I want to tell all the members and fans of Independiente that given the resignation of Fabián Doman as President of our club, I am going to assume that same position on an interim basis as established by the statute", the PRO leader himself had informed through his social media last Tuesday night.
In the publication, the aspiring Buenos Aires governor had remarked that it would be an interim: "Being President of our club requires an absolute disposition, which due to my responsibility as Mayor of Lanús does not allow me to face it permanently."
Cristian Ritondo spoke about Fabián Doman's resignation: "He made a decision that I don't share"
In the next 90 days, Grindetti must convene an Extraordinary Assembly to appoint the new presidentas indicated by the Independent Statute.
The Avellaneda club is immersed in a serious crisis that covers both its institutional aspect (since the assumption of the new Board of Directors, last October, Fabián Doman resigned from the Presidency and Juan Marconi from the second Vice-Presidency), as well as economic ( faces a significant string of multimillion-dollar debts that even put a property in Wilde at risk, where he trains children's soccer and other sports activities are carried out) and sports (the First Division team was left without a coach after the resignation of Leandro Stillitano and fights in the bottom of the Professional League table, with just 9 points achieved in ten games played).




Source link