Leaders of different political, social and union spaces confirmed the march next Thursday, April 13 to the Courts under the slogan "Democracy or judicial mafia" in rejection of the "proscription" of the vice president Cristina Fernandez de Kirchner. The call was announced at a press conference by the so-called "cove table".
The date of the march was chosen because it coincided with April 13, 2016, when federal judge Claudio Bonadío summoned the vice president to make an investigative statement for the future dollar cause and a wide call was made in her support.
The Minister of Development of the Buenos Aires Community, Andrés "Cuervo" Larroquepointed out telam that it is the "call of those who we are concerned about the institutional situation of Argentina" and stressed that Cristina Kirchner is the "leader and the best candidate" and that she is "victim of a ban."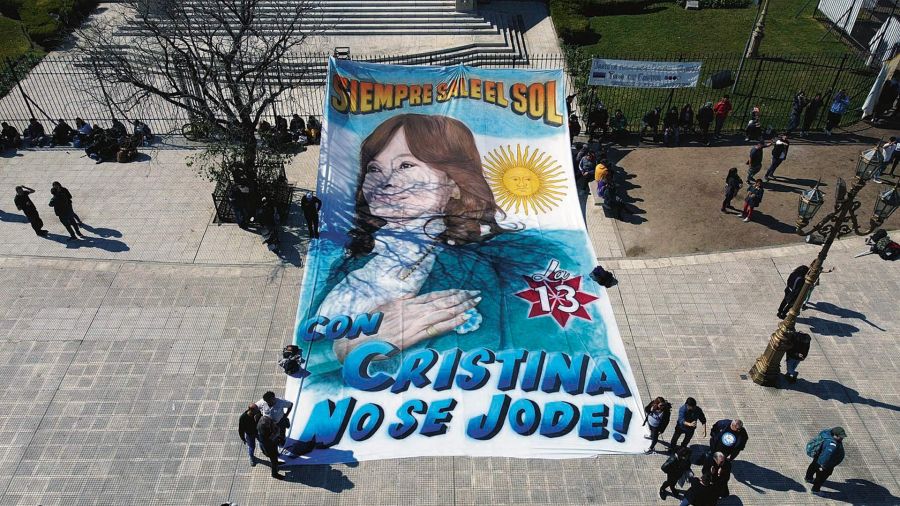 "The popular will cannot be outlawed," said the assistant secretary of SMATA, Mario "Paco" Manrique, who summoned "all Argentines who want to change history" to participate in the march. "It will be a massive and historic march because billions of Argentines are deprived of choosing who represents them," he emphasized.
For his part, the mayor of Ensenada, Mario Dryalso joined the call and highlighted: "It is a request that comes from below and the leaders put ourselves in front". While the Buenos Aires Minister of Labor, Walter Correa, affirmed to telam who has a "great expectation" about this gear: "I have no doubts that the square is going to be full against the mafia judicial and his condemnation mamarraco".
The Buenos Aires Minister of Government and counselor of the national and provincial Justicialista Party, also expressed their support. Cristina Alvarez Rodriguezthe national senator for the province of Buenos Aires Juliana DiTulliothe deputy of the Front of All (FdT) Leopoldo Moreau and the president of the PJ of the City of Buenos Aires, Mariano Recalde.
The general secretary of the Central de Trabajadores de Argentina (CTA) and deputy of the Frente de Todos (FdT), Hugo Yasky, He noted that in addition to "rejecting the ban on comrade Cristina, we must fight for the removal of the members of the Supreme Court of Justice."
The announcement was also attended by the Secretary for Human Rights, Horacio Pietragalla Corti; deputies Mara Brawer, Eduardo Valdes, Paula Penacca; the provincial senator Maria Reigada; Buenos Aires legislators Victoria Montenegro and Lucía Cámpora; former congressman Jorge Rivas; the president of Acumar, Martín Sabatella; the general secretary of ATE Capital, Daniel Catalano; and the general secretary of Suteba, Roberto Baradel, among others.
RB/fl




Source link