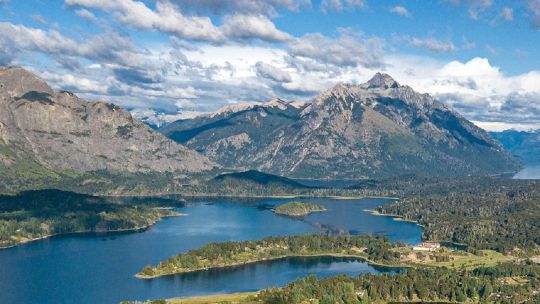 The Minister of Tourism and Sports, Matías Lammens had this wednesday 12 a meeting with representatives of the private sector and agreed on a list of maximum hotel rates and reference prices for tourist packageswithin the framework of the fourth edition of the program PreTrip 4, which is about to start.
The head of the Tourism portfolio signed, at the meeting, a document where the maximum rates for accommodation services were set with the hotel chambers and another agreement with the travel agencies on the reference prices for tourist packages.
What are the characteristics of the Pre-Trip 4
In the fourth edition of Pre-Trip services can be contracted in a period of 10 to 15 days and the trips to enter into this program must be carried out between the months of May and June. In this period it is pointed out that the greatest demand will impact the long holidays of four days from May 25 to 28 and from June 17 to 20, according to the NA agency.
In this edition, up to $100,000 will be reimbursed for expenses incurred in affiliated premises to the program unlike the previous edition that the cap was $70,000.
The list will be uploaded on the web www.previaje.gob.ar from the start of the fourth stage. The control will be in charge of the Secretary of Commerce and the accommodations that do not comply will be sanctioned.
The undersecretary for Tourism Promotion and New Products of the national ministry, Lisandro Perez Losinno, and the head of the Advisory Cabinet Unit, Geraldine Oniszczuk, accompanied Lammens at the meeting, where representatives of the private sector such as Gustavo Hani (CAT); Rafael Miranda and Florencia Landivar (FEHGRA); Andrés Deya (FAEVYT), Roberto Amengual (AHT) and Daniel Prieto (AHRCC).
also cIt will contemplate the reimbursement of up to 70% of what was spent for PAMI retirees as in the previous stages. The budget allocated by the Ministry of Tourism for the program is about $15,000 million pesos.
What is the Pre-Trip program
PreViaje is a program of the Ministry of Tourism and Sports of the Nation that began the reactivation of the internal tourism sector after its biggest global crisis. In its first three editions, the initiative benefited 6 million people, with an injection of close to $200 billion for regional economies.




Source link